VoxE – SproutIT 2017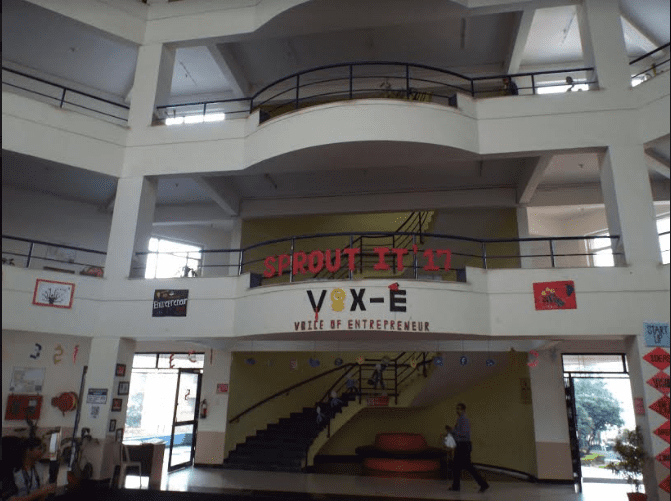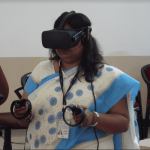 One of the most celebrated events of SCIT was witnessed by the students of SCIT as well as many other colleges. Of course, it is none other than the SproutIT by iTELF. Months of preparations for this single day didn't go in vain. The campus of SCIT was decorated in the best possible way. Anyone who entered the college was awestruck by the aura of the campus. The event kicked off at around 9:30 am on 9th August 2017. SCIT Students were joined by the participants from many other colleges for the inauguration of SproutIT. The Chief Guest for the day was Mr. Ajay Pagre, the founder, director and CEO of Digital Art India Pvt. Ltd., one of the leading organizations in 3D virtualization. In Saraswati Vandana, Mr. Pagre, along with Dr. Kanchan Patil and Prof. Apoorva Kulkarni lighted the lamp.
This was followed by the inaugural address by the Chief Guest and faculty members. He introduced us to Virtual Reality experience. This was followed by an applaudable "Eklavya" performance which focused on the journey of female entrepreneurs. After this, there were various competitions which were arranged by iTELF. The events which took place in the campus were as follows: Avvaire – empowering innovations, MRP – Max revenue plan, EQ-IQ – the biz quiz, OMG – Only Marketing Gurus, GST – Go! Snitch the treasure, Alpha's Tweet – the Leader's call, Dual tone – An artistic illusion, Shuttersoul – Focus the Unfocussed, Versonify – Express to Inspire, FidVid – Fidget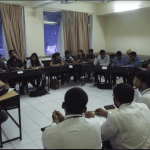 ing done Right!, Stockquity – The Game of Stocks, Hi5Ui – Transforming Vision into Reality, Be the CEO – Calling Entrepreneur Onboard. There was an enthusiastic participation from students of all invited colleges.
Another eye-catching event was the free Virtual Reality Experience for which, people were standing in queues, no matter how long. The faculties as well as the students were enthralled by the VR experience. For most of the visitors, it was a first time experience.
And, how could someone miss on the stalls! There were stalls for food, cosmetics, shades, clothes and what not, which were flooded since morning till the end of the day.
The event turned out to be a grand success and provided a platform for all the budding college students, a taste of the business and corporate world.
-Vidhi Saxena & Shrita Karmokar