KPMG Knowledge Sharing Session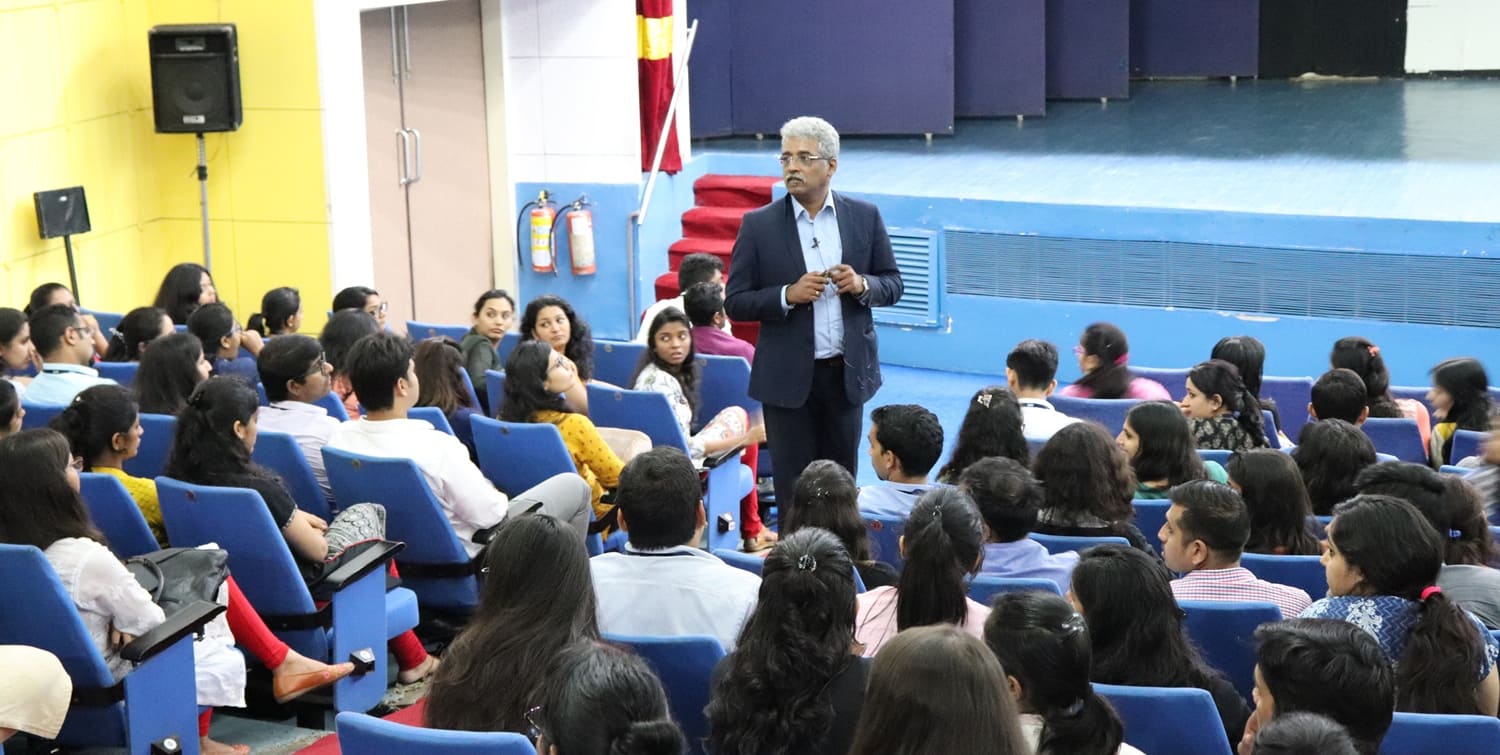 Education without industrial insights is of no worth these days. In the current scenario, companies are seeking candidates who have enough knowledge and are acquainted with know-how of their respective domain. For meeting this purpose, every month SCIT invites various speakers from globally recognized companies to address the students and exposing them to the real-world life experience. Consequently, it broadens the perspective of the students.
Similarly, this month N Subramanian, Executive Director at KPMG was invited to share the glimpse of information security domain. The event was initiated by Shaji Joseph , faculty member at SCIT where he launched the newsletter of SCIT. The newsletter will comprise the happenings in different industrial streams. The purpose of the newsletter is to keep the students updated with industrial events and incidents that take place. During the launching, the efforts of the involved students were also appreciated.
After that, the session was taken over by the speaker. The session revolved around Digital Disruption, one of the crucial change which affects an organisation as a whole.
N Subramanian also shared the benefits that an organization can derive from the evolution of technology. He explained that that the evolving technology will increase the productivity, enhance the utilization of asset and reduces the cost for the companies. Following the same, he talked about five top attacks as per the recent crime survey and intentions behind those attacks. A healthy discussion regarding GDPR, it's applicability in India and various terminologies of information security were discussed. He also mentioned regarding the 'KPMG Cyber Crime Report 2017 and four Golden Rules of Cyber security, and drew attention on the last one, that was, treating cyber risk as an opportunity to look closely at one's business.
Other than information security, the significance of asking question was discussed. He emplasized on the importance of asking questions by quoting that "Be fool for five minutes but not for the rest of your life."
Overall, it was brimful session of knowledge which helped the students in getting latest industrial insights. The session was not only restricted to the domain but also touched various aspects which can help one to develop the overall personality. He ended the session with a quote which left deep impact on everyone's mind which was:
"If you are in rat race, even if you win, you are still a rat"