Inter Institute Volleyball Championship 2017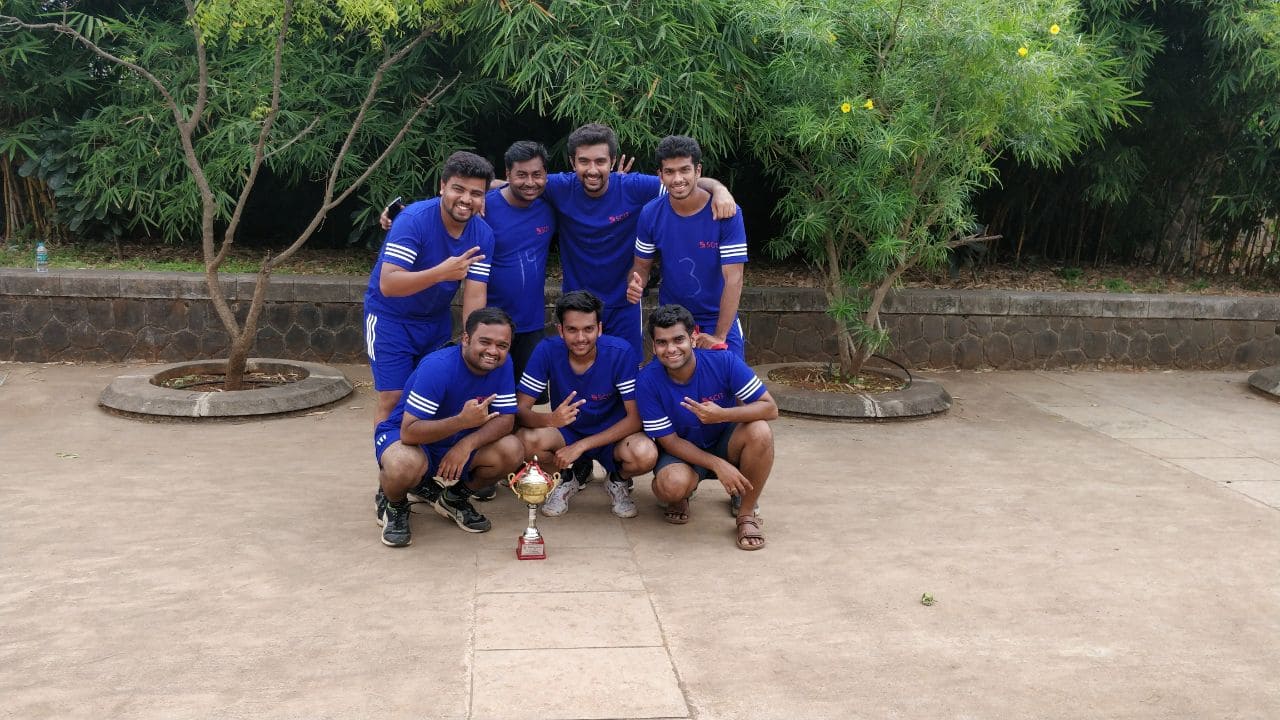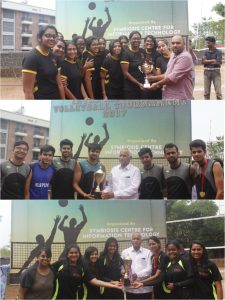 The Inter Institute Volley Ball Championship was organised by Symbiosis Centre for Information Technology, in association with University Sports Board at Sports Complex, SIU, Lavale Hill Top Campus, on 4th October to 6th October, 2017. The tournament saw very exciting competition for all three days. The organising committee from SCIT also did a great job for the entire duration of the tournament.
First day had the initial rounds and quarter finals, across 14 matches. Second day saw some quarter final matches, as well as the semi-finals, in about 8 rounds of games. On the third day of the Championship, special dignitaries were invited to grace the occasion and felicitate the winners. The chief guests for the event were Mr. Devidas Jhadhav, Ms. Vaishali Phadtare, Mr. Aejaz Sheikh and Dr. Nayana Nimkar, Director, University Sports Board.
Mr. Devidas Jhadhav is a former National Level Volleyball coach for men and women in all categories, during the period 1980-2012. Ms. Vaishali Phadtare, who played International matches for 21 years and has a record of winning 18 Gold and 2 Silver medals at National Level, is currently the coach of Indian women's team. Mr. Aejaz Sheikh, an International referee, who has been part of more than 1000 National matches and 30 International matches, is associated with Volleyball for over 25 years.
Below are the final results of the match.
MEN
Finals match: SLS, Pune vs SCIT
3rd Place match: SIMS vs SSE
Winner: SLS, Pune
Runner up: SCIT
3rd Place: SIMS
WOMEN
Finals: SCMC vs SSE
3rd Place match: SSLA vs SIT
Winner: SCMC
Runner up: SSE
3rd Place: SIT
Best Player Men: Devendra Sai, SLS, Pune
Best Player Women: Mitali Dhar, SCMC
It is indeed a proud moment for SCIT as our Volleyball Boys Team won the second position in the Inter Institute Volleyball Championship! Kudos to the team for their fantastic performance!