Induction ceremony day @ SCIT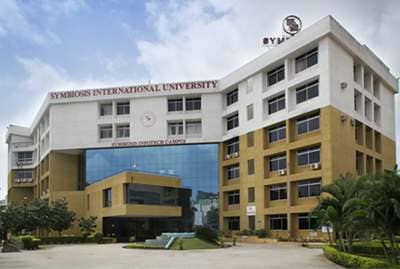 Induction ceremony day @ SCIT
On my First day in college I am little bit feeling uncomfortable and my mind is continuously thinking that how's a faculty, how's the people around me even though I am from IT background and having work experience but still I am little bit nervous.
But, within a few moments the Induction ceremony starts; all were setting down and I am eagerly listening to our Director Ma'ams speech. She is so jolly person I have ever seen in my life. She is so calm, jolly face, energetic and lots of positive thoughts. And this is just the starting of the ceremony, as time goes every faculty came and gave their tremendous speeches and it is so encouraging, interactive and full of information for me.  I would like to make a note that everybody including Director ma'am, every Faculties, Guest lecturer they are so passionate and they really keen to inspire us.
Also one of my favorite moment is when Dhanya Ma'am called up every Bhaiya's one by one; due to them, we slept peacefully, find our library book at a right place and at a right time, and they make sure that everything is perfect and in running condition before the starting of lectures and continuously running our college now matter how…So, Dhanya Ma'am taught us a very important lesson that no matter which your position is always respect and down to earth to every human beings. I just love the ideology of SIU "Vasudhaiva Kutumbakam – The world is one Family"
I truly feel Delight that now I am also the member of one vast family and I am definitely sure that the next 2 years going to be amazing, memorable and cherries to my entire life.
I really feel proud to be  SCITian.