Independence Cup 2017 : Day 6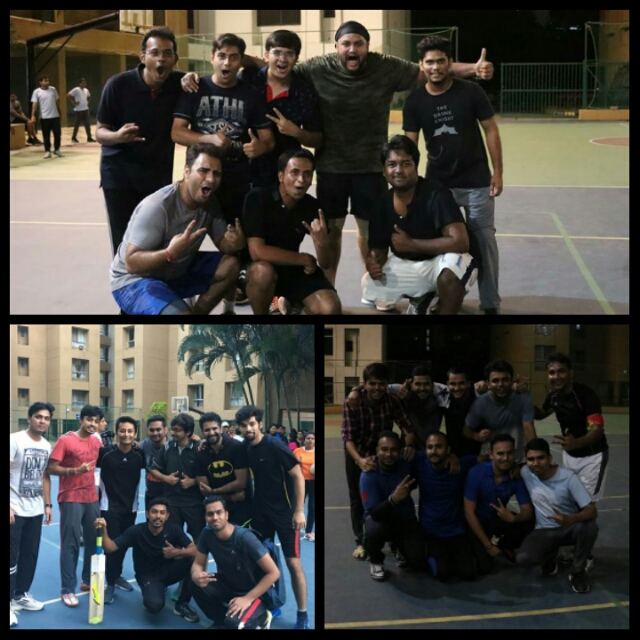 As its said – "Winning isn't everything but wanting to win is." This craving to be a champion is the driving force behind all our teams and players. Giving a tough time to the opposing team, in itself, is laudable.
Day 6 of the INDEPENDENCE CUP was pretty engaging for the students as 6 matches were lined up one after other. The crowd seemed elated since the beginning of these streamlined matches. The first Football match kicked off at 5:00 pm between the Senior B and Junior A boys. The Juniors seized the day by winning over by a huge margin of 4-0. This match proved that the crowd supporting their respective teams is indeed a great source of motivation for the players.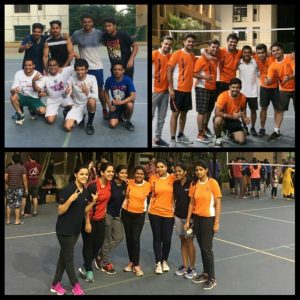 The second match was a Boys Cricket match between C Seniors and DSDA-Juniors. After this jaw dropping match, the crowd was immersed into the colors of Independence Cup. The DSDA Junior teams' performance was commendable. They won the match by 7 wickets.
There were 3 Volleyball matches lined up after the Cricket match. The first one, yet again, showcased the female power on the Sports Arena today when the girls marched towards the field. After a captivating match, the Seniors beat DSDA-Junior girls by 15-8. This match was followed by another Volleyball match between D Senior and B Senior boys. As it's rightly said – "The harder the battle, the sweeter the victory". After a long and electrifying game, the winners came out to be the division B Seniors. They won the match by 21-23.
The next lined up Volleyball match was among B Juniors and D Juniors. The students showed no lack of enthusiasm in cheering up for their respective teams. After a praiseworthy play, division D Juniors made it. They won the match by 15-13.
The ultimate cricket match was to be played between A Junior and C Junior boys. After a thrilling match, victory landed up in the favor of division A. They won the match by 6 wickets.
Day 6 ended as a victory to some and a learning to others. Sports not only make you a champion, but also teaches you to be self-confident, focused and of course, disciplined.