How did you guys feel about Samarambh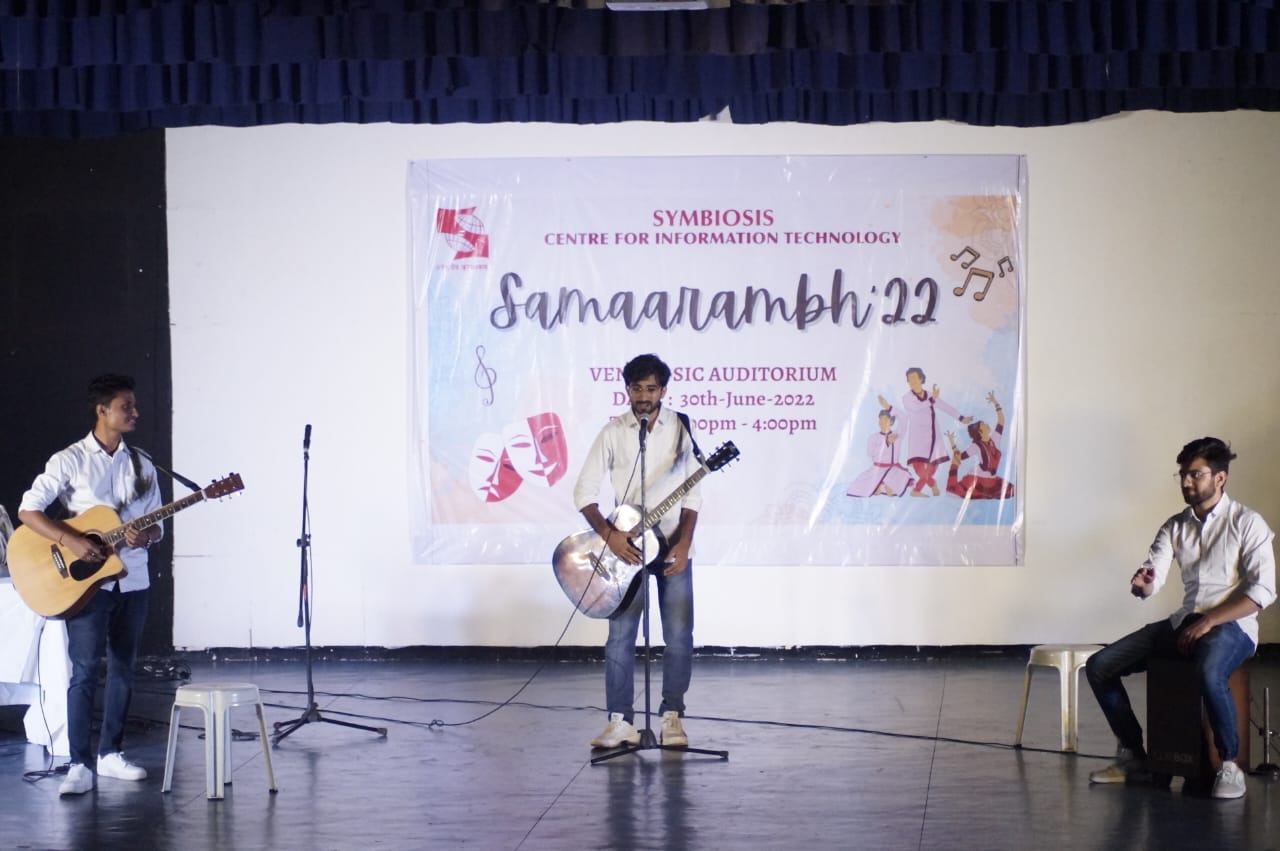 SCIT welcomed the new batch of 2022-24 on 6th June 2022. Samarambh, which means beginning, is a multi-talent performance event organized by SCIT on 30th June this year.
Samarambh is a fest of joy and exploration. Students, as well as faculty, perform to showcase their talents. It's to break the barriers which we all carry with us while stepping onto the new steps of MBA.
Samarambh begins after lightening the auspicious lamp, and then envelopes of different performances are opened up. A traditional solo dance, group dances, performing arts, solo singing, choirs, storytelling, fashion show, and drama all these sparkling performances just blew off our minds. It unites people from various cultural backgrounds, and the new chapter of life at SCIT starts with a bang.
Students interested in participating in any of the performances applied for the selection process. Once shortlisted, students were excited and gave their best efforts to create exceptional performances. Students practiced for more than two weeks managing time through their busy schedules and repeatedly changed their acts as per the demand. These are the early learning that a few students got from their performance experiences.
Student SPOCs coordinated Samarambh under the guidance of faculty members. They manage different genres of performances and also behind-the-screen tasks. It is extensive learning for the students of the new batch to coordinate the whole event by themselves with a minor intervention from faculties. The hosts made the crowd noisier, and a feeling of joy surrounded everyone. The event was a big success and finished on time. Many new memories were created and captured in memories of mobile phones.