Here's how our Ganesh Chaturthi 2022 at SIC went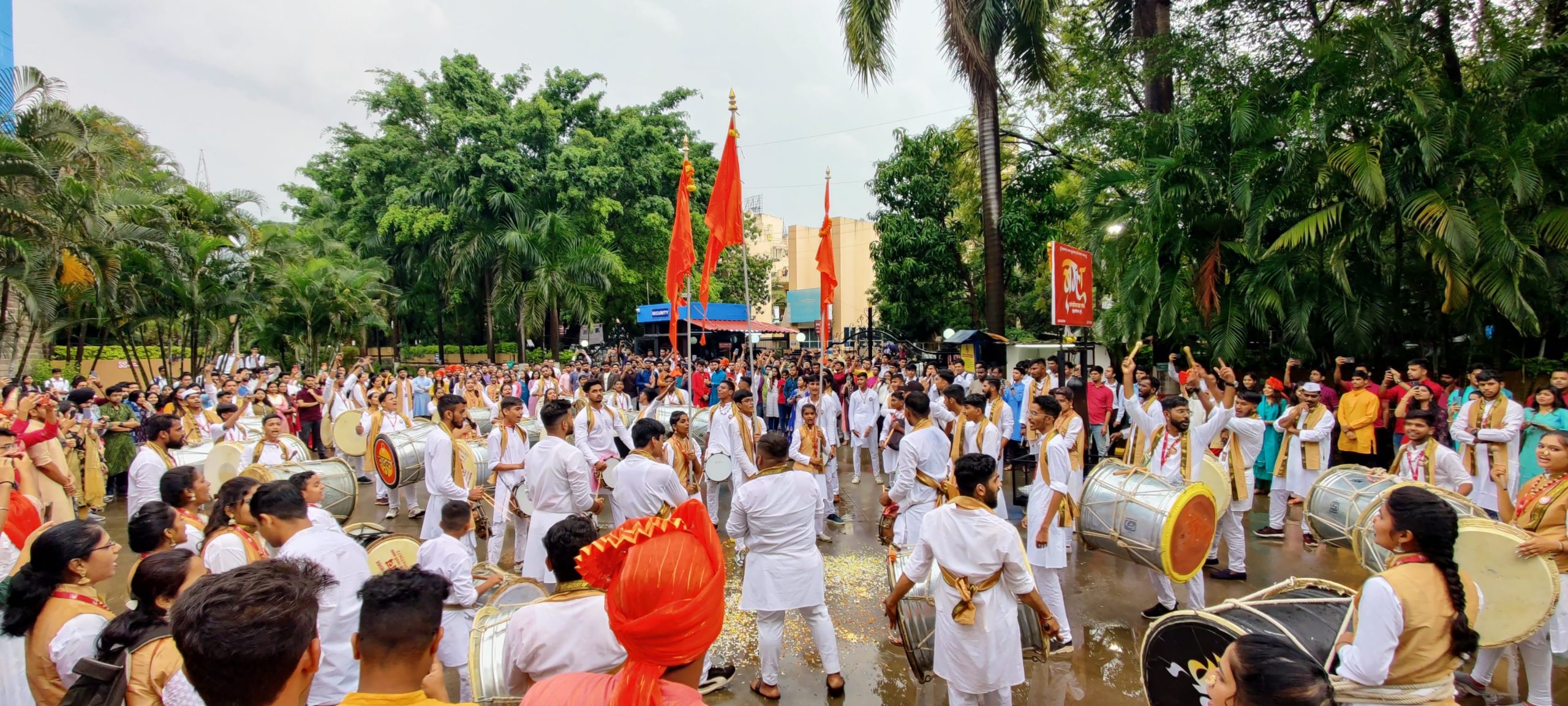 The annual Ganesh Chaturthi festival, also known as Vinayaka Chaturthi, has arrived. In this article, I have put together how we celebrated eco-friendly Ganesh Chaturthi at our SIC campus. It is believed that Lord Ganesha comes every year with prosperity and success, he is the remover of obstacles, Lord Ganesha's appeal is broad and multifaceted, and it manifests itself differently in various regions of the nation.
As we know we are in an age where going greener is substantial for the planet as well as for our environmental health. Keeping the same in view we celebrated the festival at our campus starting with Ganesha's Idol Making Workshop, a day before the arrival of Lord Ganesha to share the art and knowledge of molding idols in an eco-friendly manner. Many students participated in a group followed by the help of an instructor and completed sculpturing different idols in their ways, the whole process of utilizing clay and transforming it into an idol was a remarkable experience for many first-time makers, this has not only to master them to celebrate the festival in a greener way but also inculcated new skill which will help them carry social responsibilities in days to come.
The entire campus was embellished, and the joy of students was at its zenith level to take a break from mundane life and be a part of different activities to celebrate the birth of Ganesha in the form of Singing, Dancing, and Drama. With this we arrive on Mahotsav day which started
with an Idol display and Aarti, where everyone was seen wearing an ethnic dress, the entire campus looked different, with this all the event of the afternoon ends, and people were seen preparing for an eventful evening, the excitement and eagerness to witness the famous Dhol, the most awaited one which started with a blast that even the sky went clear, the aura of the people in and around the campus made the entire canvas of everyone's thought colourful and filled them with zeal. As the dusk peaked in, different cultural events started for which many of us were waiting, the singing and dance performance including drama added more light to the evening, and with this, we were towards the end of an event, the DJ was kept at last where everyone was seen dancing their heart out, with this an eventful day came to an end with people making lots of memories to cherish forever.