Ganesh Chaturthi Celebration!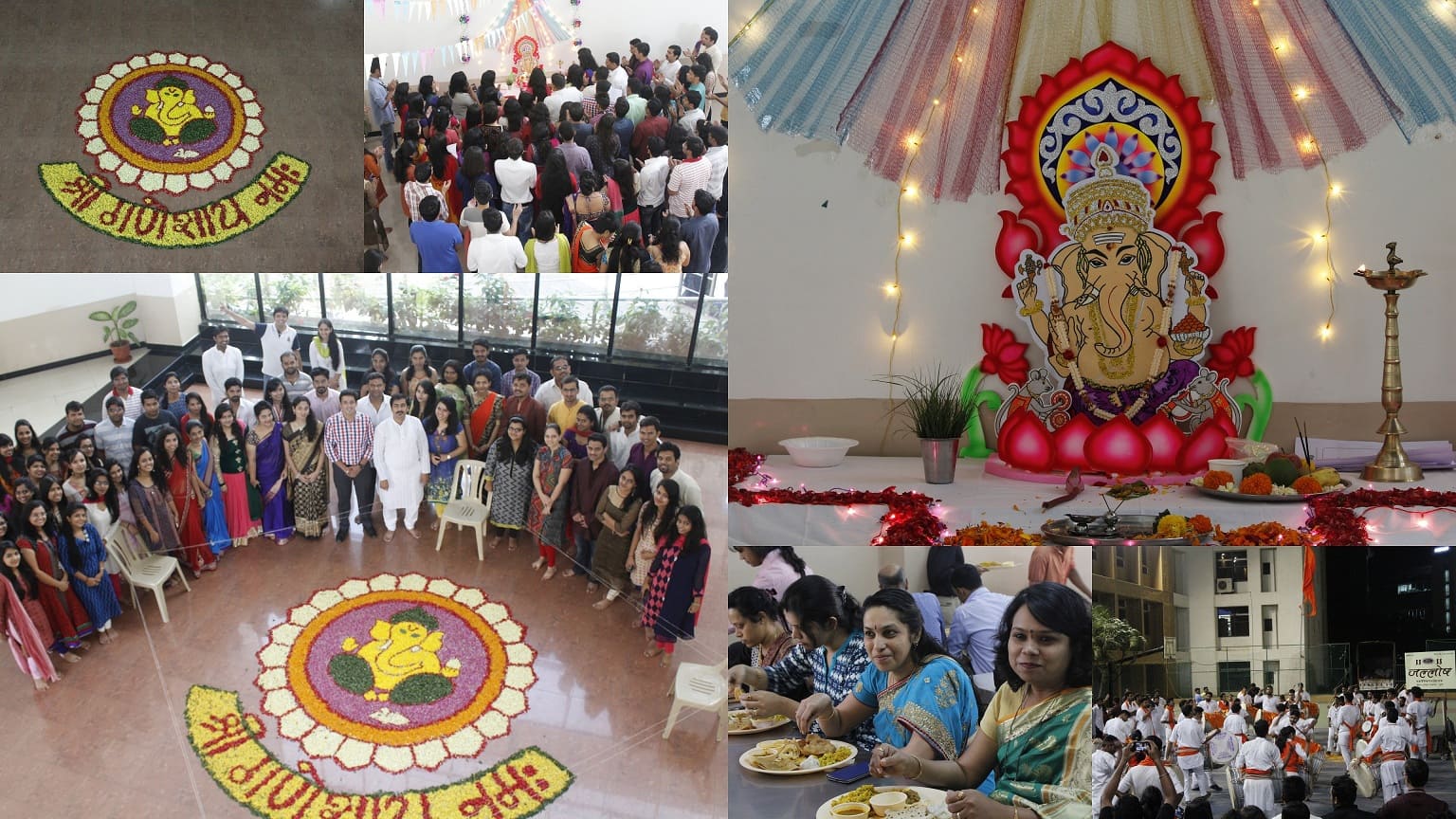 We embraced 'Ganeshji' in the campus on an auspicious festive celebration of "Ganesh Chaturthi". This festival is said to be a major festival in Maharashtra and the feel of it around the campus made everyone feel the same. Arrangements gave all the non-localities students a whole new experience about how it's celebrated in Maharashtra. Localities made sure to be very welcoming on their part and non-localities made sure to be co-operative and helpful.
After a propitious beginning with 'pooja' early morning, students clicked on photographs together in their traditional attires, forgetting other things for a while and living in the moment. Time seemed to have passed swiftly and lunch time arrived. Heart-warming smiles and appetizing traditional dishes were served by the students.
With an exquisite things served for food, our curiosity went a level higher and so did our expectations regarding the programme in the evening. Late in the evening, we were all cordially invited to the sports arena in the campus. To our surprise, we were introduced to a phenomenal dance by under-privileged children group. The confidence with which they danced filled everyone with an admiring astonishment. Then came a solo performance followed by 'Symbeats', seniors and juniors dance group of SCIT, who performed gracefully on Ganpati songs. Then, the next performance was by 'Eklavya', a drama group of SCIT, who with a beautiful message left everyone spellbound.
Before we could still make a guess about the next event, we see 'Jallosh- Dhol Tasha Group' coming to the campus who took their positions on the sports arena in just few minutes and started to play, moderately at first and then increasing beats gradually. Apparently in no time, their energy was transferred to the crowd who started to dance freely on the ground leaving their comforts.
After a while, the whole campus was celebrating the festival that lasted for few hours. Rightly said, all the festivals have got its own personal touch of a culture and joy attached to it!