DSDA Industrial Visit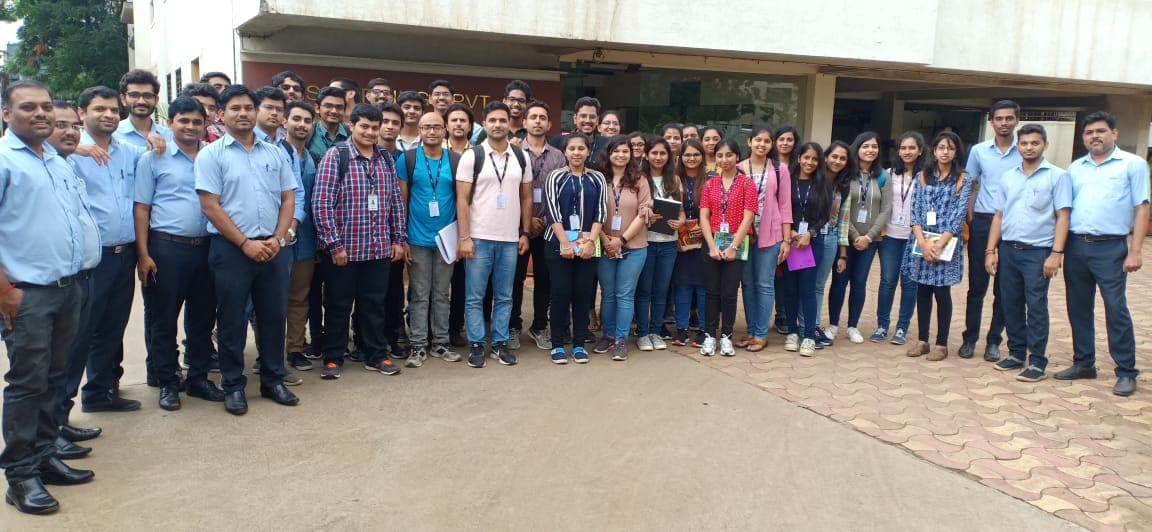 The Data Science and Data Analytics batch had an industrial visit scheduled for them on 31st August. This visit was held by Mr. Ashutosh Khandkar for the subject of Manufacturing & Logistics. After being well versed with the theory during the lectures, the students were asked to prepare a set of questions that they were supposed to ask the various Head of Departments in the companies. 
The first industry experience of the students was at a manufacturing company named   AGSA Springs located in Bhosari, M.I.D.C., in Pune. The batch was divided into four different groups. Each group was assigned a Head of Department to guide and answer the questions related to their departments. The students got to know how the springs are formed and also got to know about the different types of springs. 
The next manufacturing company that they visited was Bhide & Sons Pvt. Ltd which is also located in Bhosari, M.I.D.C, in Pune. The students got to see how heavy machinery is used to produce pipes. IoT has been also implemented recently in this company. It is still in the nascent stage. Hence, it was only applied to very few machines. 
Experiential learning is one of the keys to success for any student. This was a great experience for the Data Science and Data Analytics batch and they definitely enjoyed their trip and had an immersive learning experience.