Day 10 – Independence Cup, 2016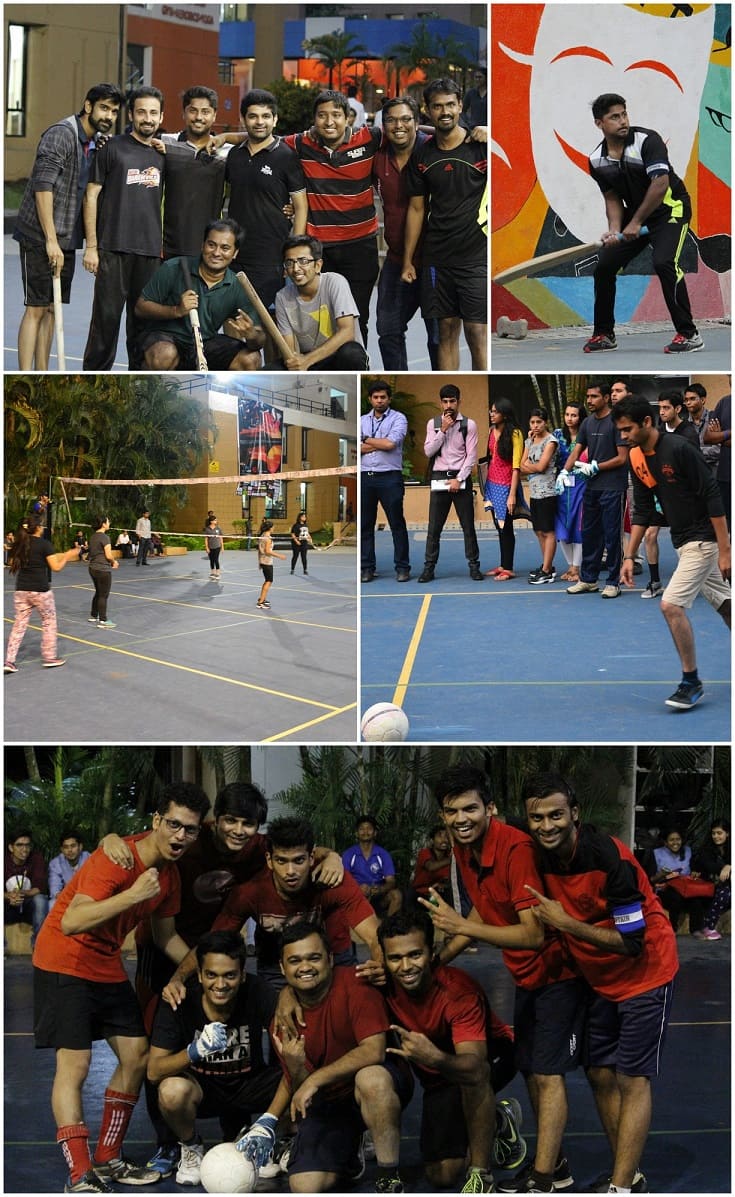 The first match for the day was the second semi final, played between Div. B Senior and Div. C Senior. Being a 10-over match, Div. B Senior came out to bat and scored 68 with many batsmen contributing useful blows at the end. With 69 to chase, to earn a berth in the finals, Div. C Seniors started cautiously. At one point when 40 required off 5 overs, the batsmen accelerated. Mighty blows targeted straight down the pitch brought them close and in turn won them the match. The Captain's knock was appreciated by the crowd, who made calculated risks and ensured they were there in the Finals.
Girls' cricket too had their semi finals, Div. B Senior took on Div. D Junior (the lone junior girls' cricket team into the semis). Div. B Senior girls chased down the target in less than two overs, speaking volumes of the aggression displayed. On the other hand, Div. A Senior girls defeated Div. D Senior girls to enter the finals of Independence Cup, 2016.
What followed next was the Football match between Seniors and Juniors. With both the teams scoring a goal, the match went on to penalty shoot out. Both the teams were under pressure as the crowd kept cheering every minute. Fast forward a few minutes, Seniors won the Penalty shoot out 3-1 against the Juniors.
The last Football match of the evening was played between Div. C Juniors and Div. D Juniors. With both the teams playing their best players, this was going to be a contest. As the match progressed, D Juniors dominated the possession which later shifted tables to C Juniors. Posing a strong defence, C Juniors found it tough to clear. Just when match was evenly tied, came a shot that was spot on from the D Juniors, which went to later decide the match's result as Div. D Juniors defeated Div. C Juniors 1-0 and stepped into the finals of the game of Football.
With all semi finals coming to an end, except Boys' second semi finals, the penultimate day of close of Independence Cup lived up to the expectations. The final day would decide/declare the winners of Independence Cup 2016. With Div. D Juniors into the finals of almost all the sports, can the Juniors pull it out when it matters the most? We have to wait and watch.