CLOUD TALK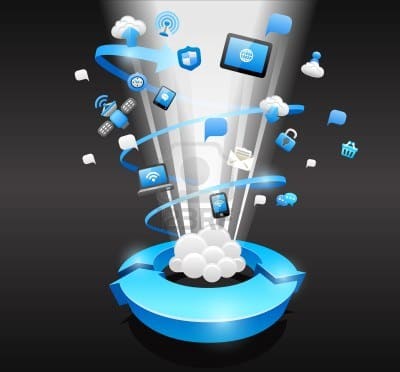 "Just like water from the tap in your kitchen, cloud computing services can be turned on or off quickly as needed. Like at the water company, there is a team of dedicated professionals making sure the service provided is safe, secure and available on a 24/7 basis. When the tap isn't on, not only are you saving water, but you aren't paying for resources you don't currently need."- Vivek Kundra, CIO in Obama administration.
On July 19th 2012, our batch of 2012-14 SSM elective – ASE along with Dr Sen and Professor Sadhana, got an opportunity to understand cloud computing from an expert from Windows Azure team. The event was conducted by SPIN, Pune chapter at Persistent System Ltd. A  Software and Systems Process Improvement Network (SPIN) is an organization of professionals in a given geographical area who are dedicated to the improvement of software and systems engineering. The main speaker was Mr Manish Dora – CIO of Icertis, an architectural expert of IP solutions on Microsoft Azure. He has more than 20 years of experience in application and systems software development and the architecture of enterprise distributed system. The whole session was about "ADAPTING CLOUD TO SE".
 The session focussed on the current industry offering of cloud, stressing mainly on Amazon and Microsoft Azure offerings. We had an amazing exposure to the realities and myths surrounding Cloud technology. The speaker had started his session by explaining to us about Cloud. And then specialists from Persistent System Ltd apprised him of the difficulties they face during actual implementation. Some of the issues like vendor locking and migration difficulties were never known to us through academic materials. He even explained to us that Cloud is not a suitable solution for all enterprises. A medium scale industry which can't bare huge infrastructure set-up cost is where the Cloud would come handy.
 Then the latter part of the session had a presentation on how the software engineering processes are taking a new shape with the advent of Cloud technology. He went through each phase of software engineering from envision, analyse, develop, test and maintain. He explained how the methodology would change depending on size of project, familiarity with the domain and technology, time constraints etc. For Advanced Software Engineering (ASE) students, it was an outlook on how we could apply what we learn during our course in the industry. The information on how the Capex would move to Opex gave us a financial angle to adapting Cloud technology.
Overall, the session was a perfect exposure to the industry for the freshers in our batch and a bird's eye view for the rest of us interested in knowing about Cloud computing and how it changes the software engineering processes . I would really like to thank our Director sir and Sadhana mam for letting us participate in such an event . Hope to have many such sessions with the industry experts.
 Rose-First YEAR MBA(ITBM) SCIT