SCIT gets grant from PMI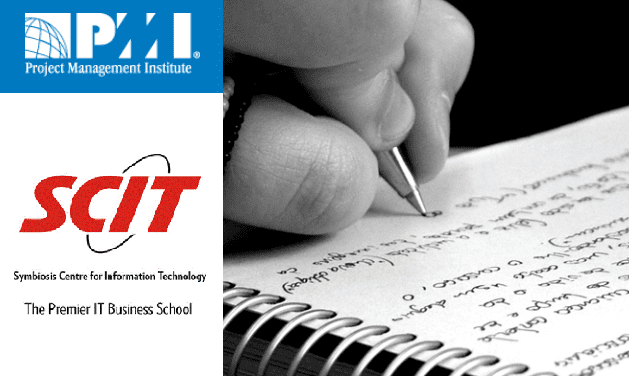 Dear All
Case based methodology to teach techno managerial subjects, has been a practice in SCIT for quite some time. The faculty members at SCIT, uses case studies and scenario based approach to teach concepts, which has always been appreciated by students.
Faculty members at SCIT also develop case studies, which are used in their classrooms. Sometimes we get opportunities to test our case writing skills and our belief that "We at SCIT create quality case studies to the academia and industry" is reinforced and endorsed, when we get the funding from industry and other private institutions of repute for writing a case .
Project Management Institute – PMI had called for sponsored case writing proposal. We, (Dr R Raman , Prof.S V K Bharathi and Dr.Dhanya) from SCIT had submitted a case writing proposal to PMI for getting a grant for "Sponsored Case Writing" . I am very glad to inform you that our proposal has been selected for the grant and PMI agreed to give a grant of Rs.1,50,000 (One lakh fifty thousand only)
Once the case is written (it will take seven months to complete writing the case), the same will be in the database of PMI, which will be accessed by all PMI members across the globe.
Dr Raman
Director – SCIT