Campus workshop on Risk and Information Management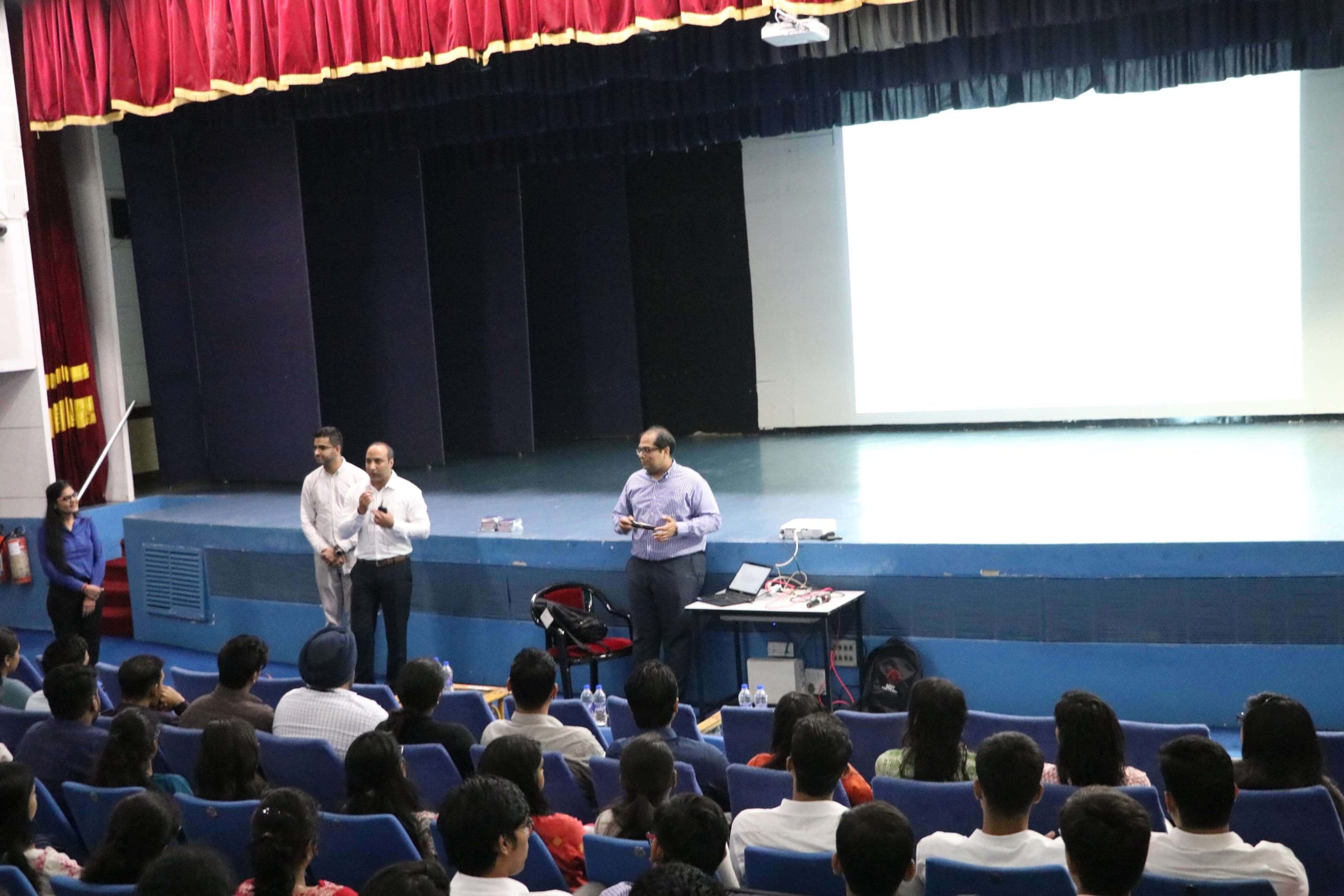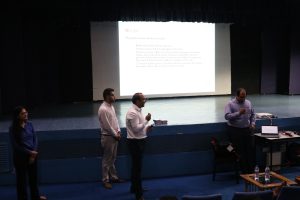 A guest lecture on Risk and Information management was conducted by American Express on 9th July,2018. Students from both senior and junior batches attended the session in huge numbers. The main agenda for the session was to explain what type of business AMEX does, how is the working environment, why technology is the critical element for success at the organization, why people feel passionate about their work at AMEX. The speakers from the risk and information management department of AMEX were invited for the workshop.
Mr. Sudhanshu Jain who is the director at the risk and information management department started off the session by quizzing the students on sports, technology and AMEX to keep the session interesting. He introduced AMEX by stating that it is financial services company and it is still labelled as a 160-year-old startup since they keep on growing and challenging themselves every year. AMEX started off as a freight company and has kept on evolving over the years. It is ranked 86 amongst the fortune 500 company and has built business of around $1 trillion making it as the highest in the world. It has presence in over 130 countries.
The next speaker Mr. Ashish Sharma who is an SCIT alumni and works as a senior manager in the risk and information management department spoke about why the data being generated is very crucial for the business and success of the company.  He said that in the last ten years, data has exploded and the company has managed to tap into the right tools and resources to make the data their biggest asset. The data is being used to do better risk management, provide more personalized services to customers and develop better marketing strategies.
There were few case studies taken up in the session by Ms. Nikita Goel who is a manager at the same department to help understand how the real time business challenges can be tackled by analyzing the problem from various angle. The last speaker for the day was Mr. Surya Sharma who is the talent acquisition executive spoke about why AMEX is a great place to work and that is what makes it the key differentiator. There are leadership development programs being conducted in the organization by having tie-ups with Harvard and Cornell University. They also have various programs that focus on the health and wellness of the employees, opportunities to have global careers and the CSR initiatives taken up the organizations.
The session was a very interactive one since the students participated in all the topics being discussed and got lots of information regarding the financial services industry and the current market scenario. The students look forward for another similar sessions that will be conducted by the college in partnership with the industry giants.