Samaarambh 2018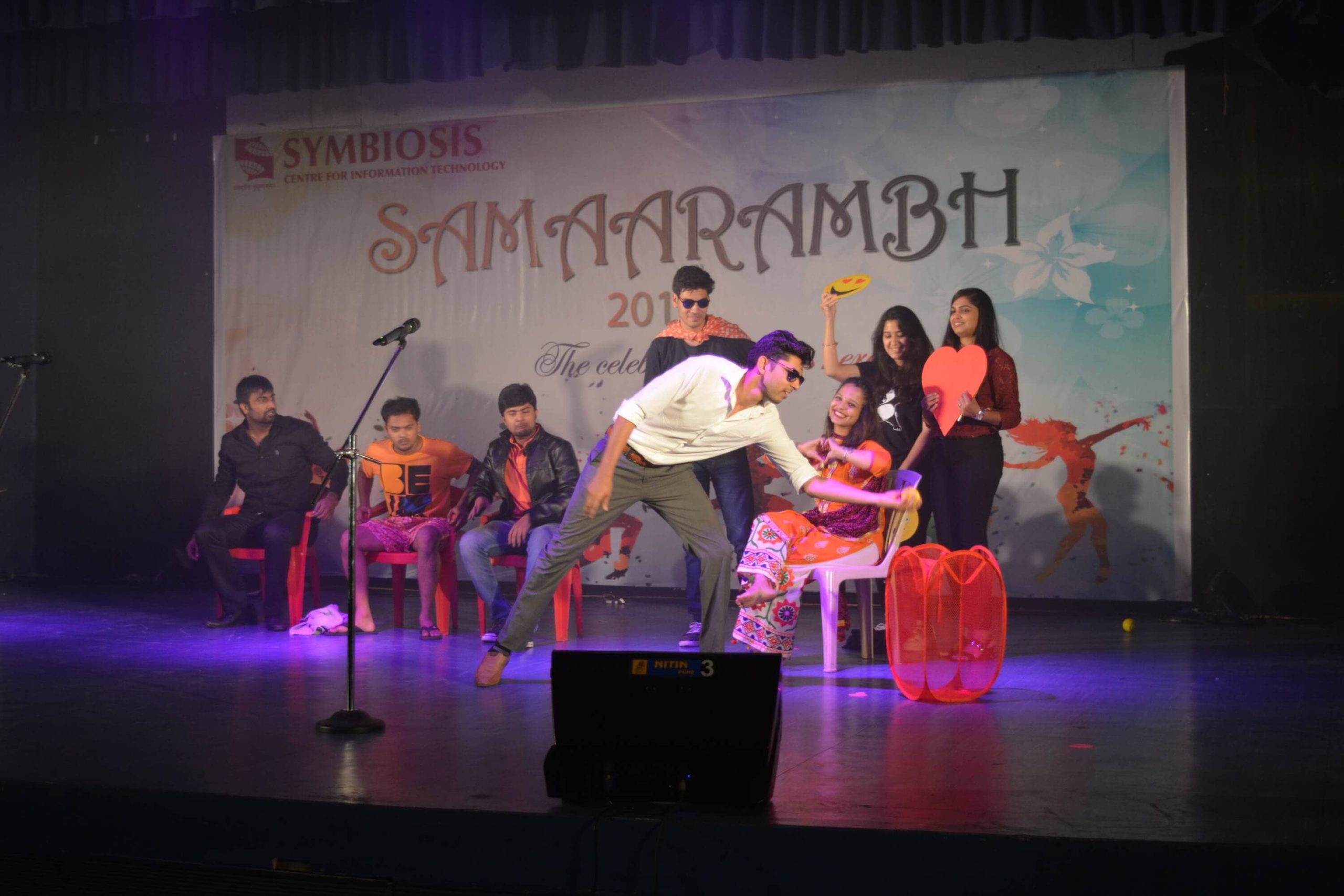 Samaarambh 2018 – an event for the freshers, of the freshers and by the freshers, was celebrated with with zeal and zest in Symbiosis Centre for Information Technology on 30th June 2018, Saturday. All the students and the faculties were present to witness the extravagant cultural feast.
The event began with a prayer dance by the students as an invocation to lord Ganesha. This was followed by Navyata- The fashion event, where the students sizzled the ramp floor with business formals. At the end of the ramp walk, Deputy director of SCIT, Dr. Kanchan Patil applauded the participants for putting up a very professional show. There were scintillating dance events thereafter. Students had performed in groups, solo and duets. The beats on the stage induced the audience to move their legs and dance along with the performers. The students performed various styles of dancing such as western, regional, salsa and etc. The amalgam of all the styles were thoroughly enjoyed and were a visual treat to the audience. The managers of tomorrow also exhibited their skills on creative writing. They recited poems which were penned by them. The poems were beautifully written, recited in Hindi and Marathi respectively. The skit group performed the modern day Ramayana titled 'Janki ki katha', with a very strong social message at the end. The hilarious dialogues, the professional act and the engaging script was a complete package of entertainment and highly appreciated by the crowd. Last but not the least, just like icing on the cake, was the musical fiesta from the band Konnect 2.0. The band performed various songs in different genres. The gradual hike in the tempo of the songs energized the crowd and kept inducing roars and cheers. Konnect 2.0 connected well with the audience thereby leaving their throats dry. The anchors of the event engaged the audience and kept the pace of the event high with their quick and funny wits.
The day of excitement, fun and frolic came to an end with students bombarding the dance floor. The start of the life at SCIT through Samaarambh 2018 was a grand success and served as a platform to all the freshers who are now a part of the SCIT family, to exhibit their talents.
—
Compiled by Haritha N.