Buddy Program Chronicles – The Induction Day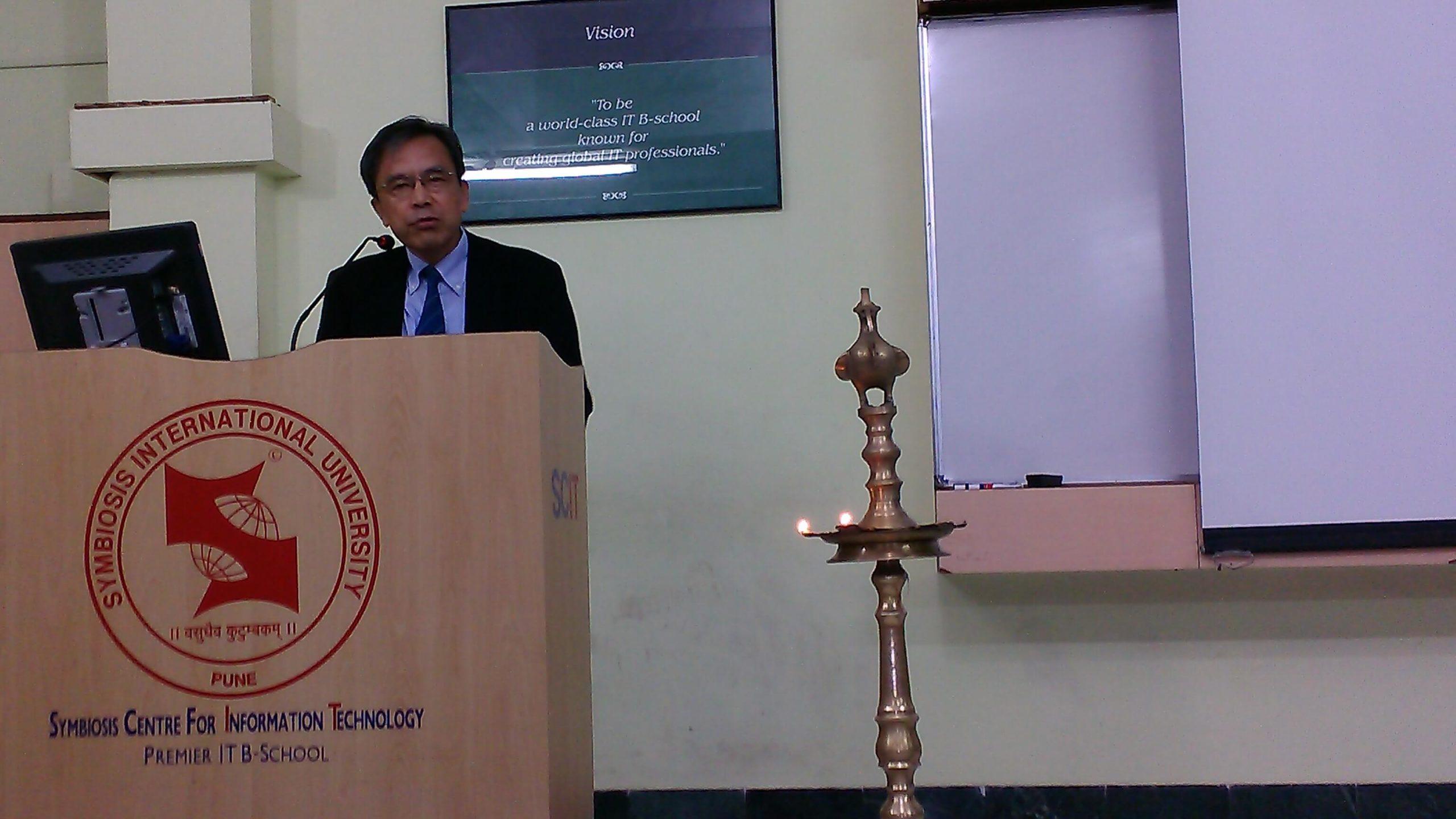 The D-Day arrived when our Japanese buddies started their official journey to learn Software Solution Design (SSD) and also to get a glimpse of India. A total of seventeen students from Ritsumeikan University have come to India as part of their summer course to attain knowledge in Software Solution Design. This gives them an opportunity to know more about the Indian culture and also encourage them to consider education in SIU, which opens up a brighter prospective for their career.
The Software Solutions Design Program had a fantastic start. Dr.Kozaburo Hachimura, Professor & Dean, Department of Media Technology, College of Information Science and Engineering, Ritsumeikan University and Dr.Hideyuki Takada Professor & Vice-Dean, Department of Computer Science College of Information Science and Engineering, Ritsumeikan University addressed the participants. Along with these, Dr.Raman's inspirational words and guidance from Shipra Ma'am and Sandhana Ma'am kick started the SSD program.
SCIT has adopted a "buddy-tagging" model, where each participant is tagged with a buddy (first year student of MBA-ITBM 2013-2015), who would be like a single point of contact for each individual participant. The participants were assigned to their respective buddies and then the participants were briefed on their stay in Pune.
The participants were then taken for an academic block and campus facility tour. After the tour, all were taken to Subway to try some delicious sandwiches. It was a grand start for all the participants and buddies. The enjoyment can be understood and it should known that –
"Life is one grand, sweet song, so start the music." -Ronald Reagan.
Saurabh -MBA(ITBM) @ SCIT