Indepence Day-2013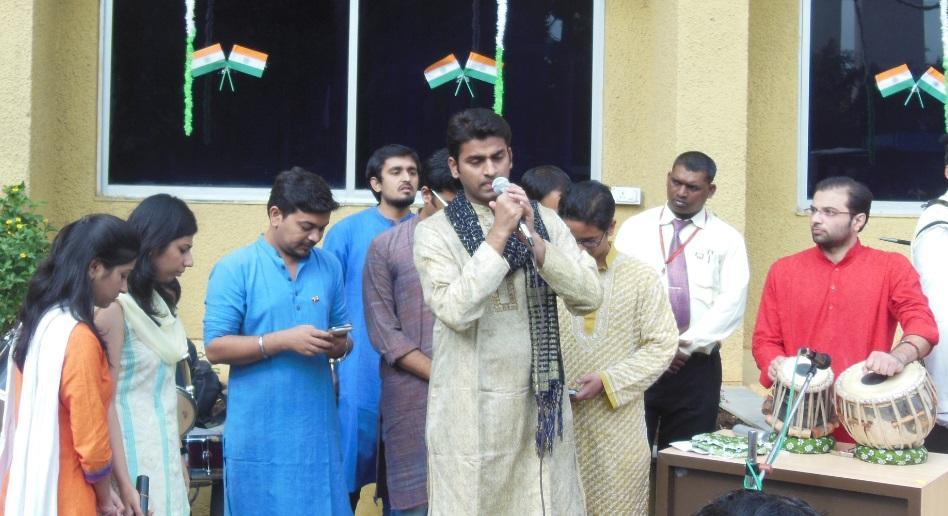 Shaheedo ki mazaro par lagenge har baras mele,
Watan par mitne walo ka yahi baki nishan hoga!!
Once for a change,i did not have to rely on the alarm to wake up from my slumber and i believe everyone else did too!.I don't know what is so special about this day but everyone in the hostel was excited to the core. It was a perfect setting for the auspicious occassion of 67th "Independence day".
The ceremony started with the felicitation of guests including the chief guest,our very own Director sir.
The festivities of the event began with the flag hoisting ceremony followed by the national anthem,a moment which gave goosebumps to all. Presence of prayatna children added charm to the festivities. Director sir enlightened us with his words of wisdom. His inspiring words touched our hearts especially the  part where he talked about courage and self discipline. He explained how freedom and discipline are integral part of each other. Post the speech there was a brilliant performance put together by First and Second year students where the concept of harmony and unity was portrayed by means of songs sung in the spirit of independence. To elaborate a bit more about the performances, the first performance was a melodious rendition of the song "Mera rang de basanti chola" which put beautiful tunes and rythym to the effervescent words of Bhagat Singh. This was followed by something I have seen very rarely. The various cultures and communities spread across our country were depicted by means of a performance of the song "Mile sur tera humaara". The song was a blend of different languages of India, which was complimented by the people walking in the traditional wear of each state. It really added flavour to the ceremony.
The ceremony concluded with a vote of thanks and a bunch of proud and happy faces!
Proud to be an SCITian and of course an Indian
-Jai Hind