SCITians Multitalented Master Minds!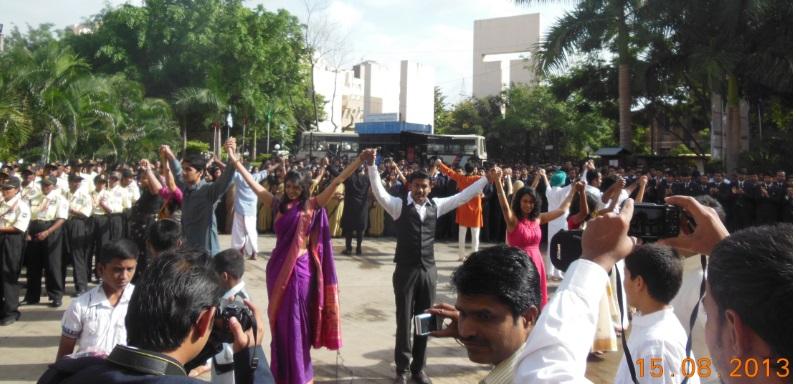 Today is 15th Aug 2013, and the 67th Independence day and I felt like blogging, the reason? You will understand when you read further ahead.
After spending three years at SCIT, this is the first time that I felt something phenomenally different that was performed by SCIT students during Independence day celebrations!. Be it the Rangoli that was created using flowers or the song that was sung "Rang de Basanti " and "Mile Sur Mera Tumara" or the Tabala which supported the performance or the display of unity in diversity through different costumes and parade by SCIT students during the song "Mile Sur Mera Tumara" – Everythign was phenomenal and a "SURPRISE" for all .
All this bonanza comes after a day, when those of  you who opted to take the ITIL® exam at SCIT have cleared the exam and the icing on the cake is the fact that there were a few of you who have scored 100% in the EXIN certification exam of ITIL®
All this forces me to reinforce my belief that SCITians are TRULY Multitalented Master Minds!
Three Cheers to SCIT TEAM!
Regards
Dr Raman