Being Part Of A Team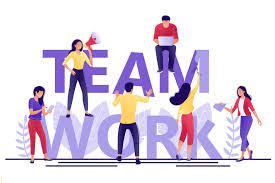 A team is working for a common cause, with everybody contributing with their own set of skills- an ideal scenario for any project or event that any MBA graduate should understand. Committees in SCIT are a great way to experience this by working in a diverse team with different backgrounds.
The challenges of working in a team, addressing the difference of opinions and openly discussing ideas from every individual, and making the correct decision at the right time are some wisdom that will prove crucial when working in a more professional structure.
It has also proved to be a platform for some to get hands-on experience working with the college in different events that pique their curiosity. Some committee works together for everything around the college to ensure it is successful. This can be viewed as a learning platform equivalent to an individual functioning with an organization just by working as a team member.
The books from our classes about being a team member, and a leader in times of concern, are all put into practice when working with committees. There are limitations to what we can comprehend from a book, but those boundaries expand with actual incidents.