Adios Seniors!!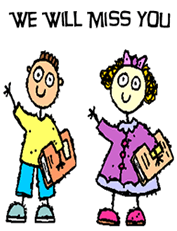 It's that time of the year when we have to say Goodbye and bid farewell to the ones with whom we have shared almost a year, learned so much and had so much fun. But Goodbyes are not always the end; they also signify a new beginning.
We, SCIT Juniors would like to wish our super awesome Seniors all the success in their lives as they step into a new world.
That being said, we also want to thank all of you for being a guiding light for us when we were new at SCIT and were clueless on what to do and how to do, be it in case of Graffiti, Eklavya, Matrix, SSR, Samaarambh and even the Academics.
You guys have set a standard for us to match when our juniors would come in and we will do our best to keep the legacy going 🙂
We will miss your presence here in college and hope to meet you someday sometime in future!
Love,
The 12-14 Batch.