SCIT Blog – Session on Entrepreneurship by SCEI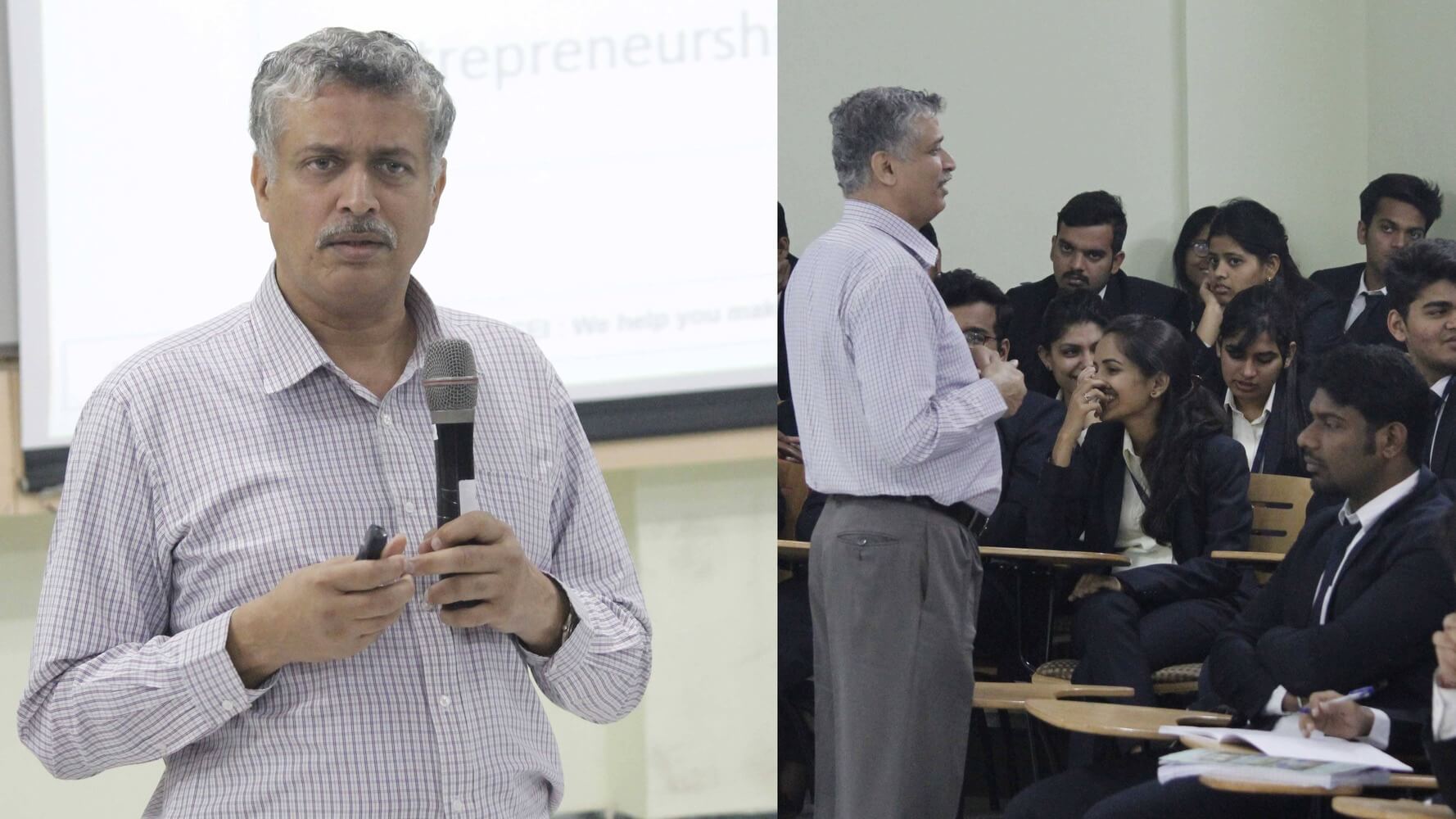 SCIT organized a session on Entrepreneurship by Symbiosis Centre for Entrepreneurship and Innovation (SCEI) on the 21st of December. This was conducted by Dileep Tosar, CEO of SCEI, who spoke on the importance of inculcating the sense of Entrepreneurship within individuals, especially students. He believed that each one of us had the potential and all it needed was just an idea to convert successfully. We were played a video on Varun Agarwal – One of the youngest entrepreneurs in the country, wherein he shared his experiences on the various businesses he ventured into and the struggles that he overcame to set up a name for it. Varun said in the video that one must not think much and delay things in making a decision as that is more likely to not get converted as compared to the ones which are spontaneous. Once the idea is discovered and all set, there's always way to get it implemented. Mr. Dileep used this as a relevance to explain the support element that is needed to help realize a business idea into a solid prototype, and that support was provided by SCEI and its team of incubators.
He emphasized on the need for exploratory mindset against the routine job of getting paid for repetitive tasks that lack creativity and innovation. He said that this was a chance for us to grab the opportunity and make utmost use of the facilities provided. He believed that the ultimate taste of success is when one takes the chance and overcomes the hurdles, especially at the entry level. This is possible only when there is a fire of motivation within, which is the fear of failure. This fear drives the capability and extracts the complete potential out of the individual to give the best.
The paradigm of Entrepreneurship paradigm is one of High Risk and High Return, wherein the skills to succeed in this space are the Uncertainty tolerance, the madness to explore and technology awareness to constantly update to market needs. He concluded by saying that the Incubator team in SCEI assists the individuals and aspiring entrepreneurs in the areas of mentoring, prototyping, funding and commercialization.