A Lifetime Experience at Outbound Programme !!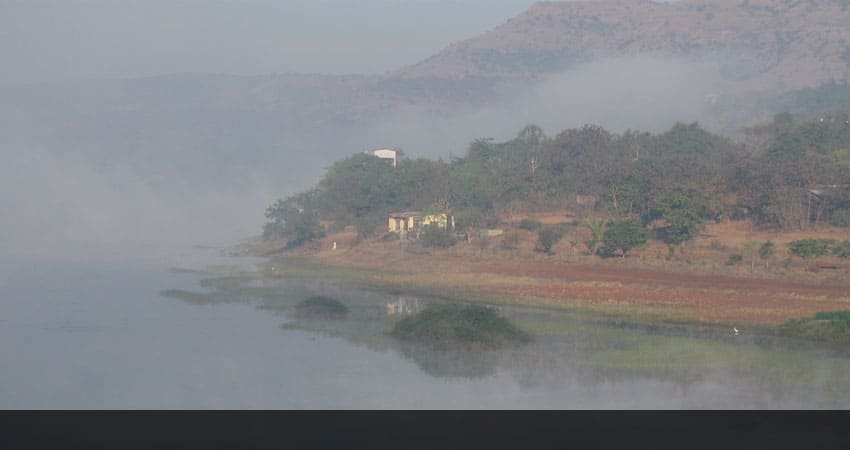 Suryashibir!!  The most memorable trip of our life which was filled with thrill and fun. We have got the time table on the registration day which shown schedule of different lectures. One of that was Suryashibir !! which was scheduled two days after our induction programme.  No one knew very much about Suryashibir.  But was really a beautiful place to visit. The place offers breathtaking experience for everyone who has not gone through any such activity in life.
Our day started with waking up at 5.00 a.m. and reporting at 6.30 a.m. for bus. We were asked to sit in bus according to the groups and from there our journey started.  It has taken almost 1 hr 45 min to reach to our destination.  We enjoyed the entire journey by playing antakshari and different games. We were full of energy when we saw the beautiful Iron Gate giving the message of Suryashibir. The sweet shock for students after reaching there was no mobile network at all. After the breakfast, we were divided in different groups for doing various activities. All activities were compulsory for all groups which were to be done in rotation. The activities included trekking, great escape, caterpillar walk, back to back with ball and many more.
We started with first activity titled "Ganpati Bappa" of lifting a person on pair of hands. Then we performed the caterpillar walk activity in which the legs of all members were tied by rope and you have to finish the stop line continuing the same. Gradually we changed our activities which were nothing but physical exercises and all fun. Throughout these activities, there were military officers strict and caring but getting all things done in a disciplined manner. This continued up to 6 p.m. after which we returned to our rooms for 15 min break. We were asked to arrange and participate in cultural program before the dinner either in the form of dance, singing or play for 10 min in groups. Our day ended there and again we woke up at 5 a.m. next morning to report for the next day schedule on ground. We continued our day with some more activities and before the day ended, We had a poster making competition in groups for our college. Every group made beautiful and creative posters.
Finally the time came to say good-bye to this amazing place and return back to our daily routine life. While leaving everyone was having big smile and thrilling moments to be remembered for the entire journey of MBA life. We enjoyed a lot!! Thanks SCIT for this wonderful experience.
Devashree Madhugiri
Division C
SCIT 2015-17