First Day at SCIT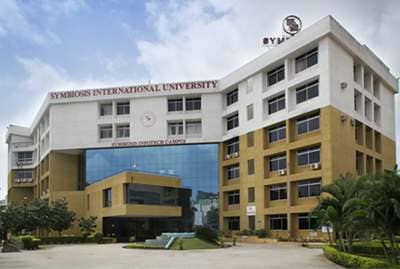 First Day at SCIT
I don't have enough words to describe my first day at SCIT, but I would still like to pen it down to make it last in my memory forever. I came to college on 3rd of June 2015 with feelings of anxiousness and excitement. I hardly slept the previous night thinking about who my roommates would be, how much I would miss my parents as I had never stayed in a hostel before.
So, unlike my regular habit I woke up extremely early in the morning and revised my checklist and was all set to leave for SCIT to begin my new life. We had made a whatsapp group of 2015-17 batch and we became very good friends and I was looking forward to meeting them and hoping to have them roommates.
When I entered the symbiosis Infotech campus I instantly fell in love with campus. I met the warden and collected my room keys and was expecting my roommates to be there, but, to my surprise I inaugurated my room. I decide to unpack my luggage and then explore the surroundings. I met my friends from the whatsapp group and I was happy to know they were exactly like I thought them to be-extremely friendly and excited as me.
There is a notion that mess food is not good but I was pleasantly surprised to know that the food was very tasty with a lot of variety. Being a hardcore a non-vegetarian I was delighted to know that we will be served non-veg twice a week for dinner.
So we spent our day getting to know each other and within no time we were laughing and joking together like we have known each other of ages. As my day ended I realized that I would end up having a very good time here and this would be my home away from home.
Shreya Prabhu
2015-2017
div-D