Garba Night- A Celebration to Remember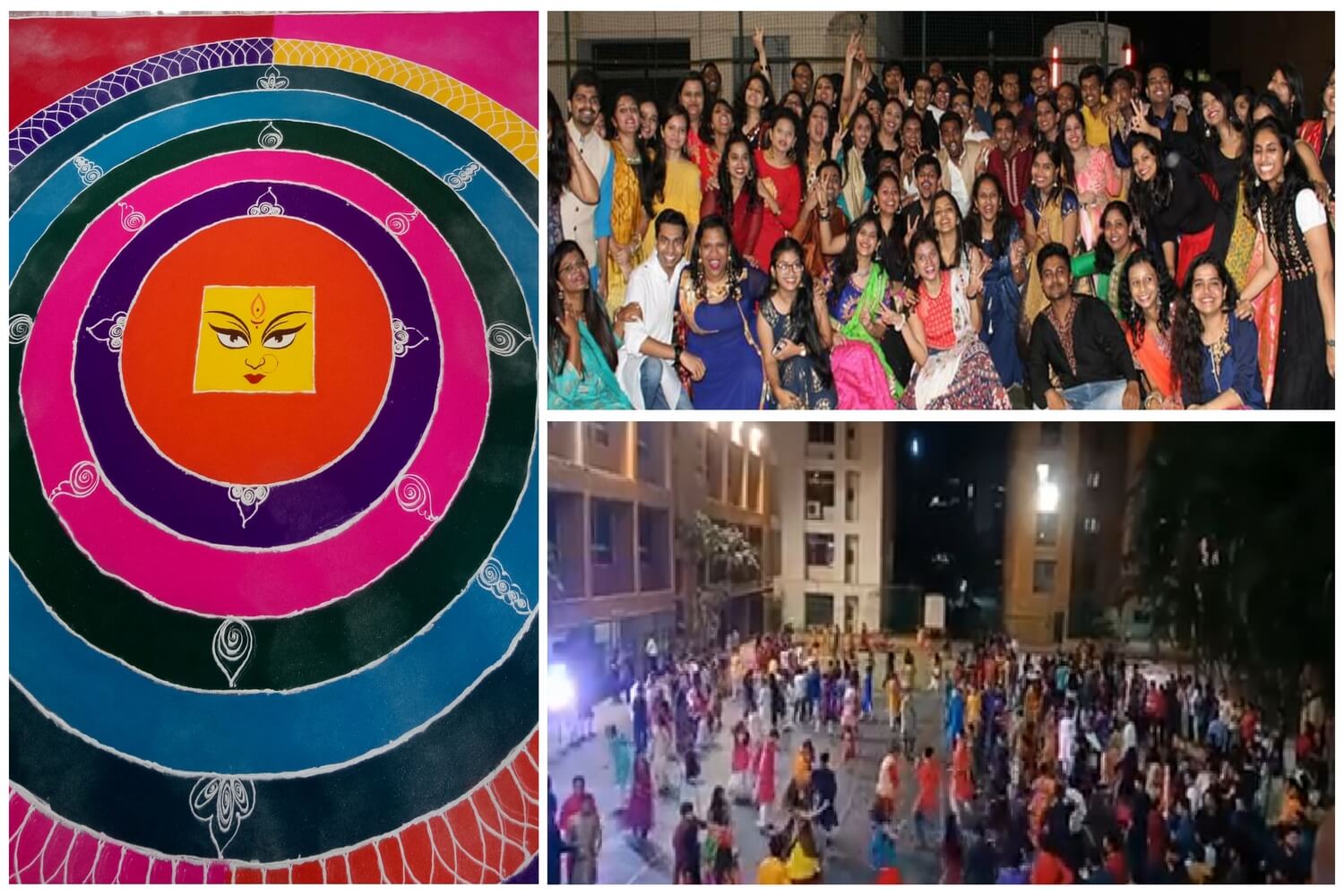 Navaratri is celebrated in honour of goddess Durga who is a representation of Shakti (power). The festival celebrates femininity in all its forms.  These nine days are celebrated differently in different parts of the country. Navaratri is also known as Durga Puja in West Bengal. People over there; especially women play with colors. On the tenth day of the festival, the concluding ceremony is done. During these nine days, devotees worship Goddess Durga and her other idols. From the very first day, all the idols of goddess Durga are designed and decorated in such a way that they look immensely beautiful and it absolutely seems like they have come to life. People in Bihar and the surrounding regions celebrate Navaratri in a grand fashion. In Gujarat, people celebrate by playing Dandiya and Garba amongst themselves, forming a circle and dancing. During those nine days, it feels like someone from our family has come to meet us and after the tenth day, an absence is felt when the idols are being immersed.
On  4th October , the whole campus was beautifully decorated with lights and flowers for this occasion. All the girls were dressed in chaniya-choli and boys wore kediyu and kafni suit. It began with the Aarti of Goddess Durga. Soon it was time for us to join one of the 'circles' to match moves and groove to the beat. From rock-Garba to traditional folk, Bollywood (of course) to EDM dandiya and never-heard melodies improvised for the groovy crowd, they had some of the most eclectic music you can think of for garba. The lovely weather, non-stop dancers, electrifying ambiance, wrapped us all in limitless euphoria, making everyone forget everything. The zeal and excitement of the festival was evident among all the students. Each and every student was part of the grand celebration. Overall, it was an amazing experience, the perfect way to enjoy the festive season.