Third semester has just started & our students inching closer to their job offers at SAP!!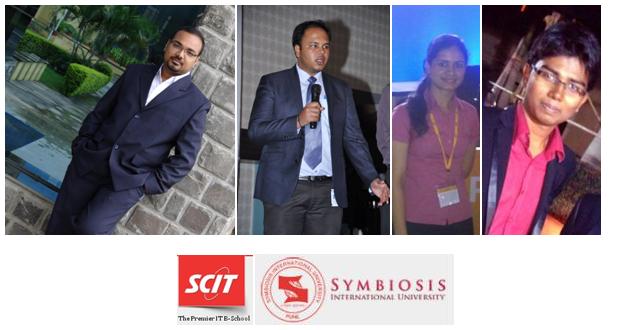 Dear All
Its almost sure that the SCIT Student Ambassadors for SAP who are pursuing their summer internship in SAP will be considered for permanent full-time positions in SAP, they have even received their Job Description for SAP Presales.
SAP is planning to hire the students in SAP Presales as Presales Solution Experts. The excellent aspect is – as part of this hiring process the students, we will be given training for 1 year (6 months in Singapore and 6 months in an on-field location).
After training they will be inducted in Market Units globally. The students are waiting for further procedures and soon all four (Karthik Nedunchezhian, Keerthi Vivek Muniappan, Manas Chowdary, and Richa Rajput) will get offers from SAP!
The constant encouragement and guidance given by Prof.SVK Bharathi, to these students has certainly proved its worth!
As always the SCIT Students and Faculty members always make SCIT proud!
Regards
Dr Raman
Director- SCIT