The Big Bang start – Induction Ceremony 2013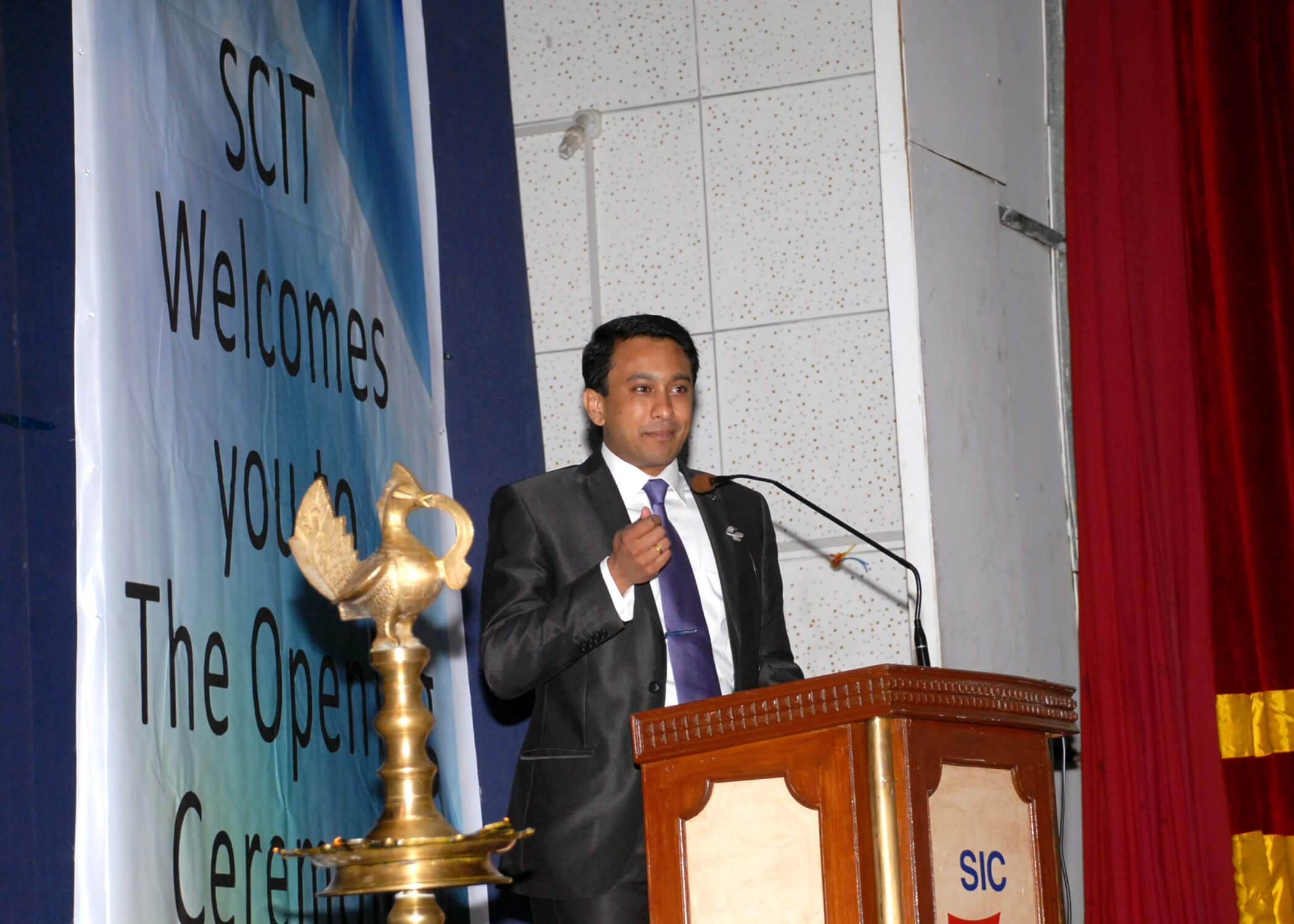 Dear All
Induction ceremony for MBA(ITBM) Batch 2013-2015 was on 6th June 2013. All the students from 2013-2015 batch and many parents attended this ceremony at SCIT –SIC Auditorium at Hinjewadi Pune.
It has now become a custom to invite one among the many successful SCIT alumni to be the Chief Guest for the Induction Ceremony and this year we had Mr.Tom Thomas – VP Glodman Sachs (an SCIT Alumni who passed out in the year 2007), who accepted to our invitation and addressed the new batch of students. After hearing his address and the success that he has achieved in such a short span, he has become a role model of many in the who have taken admission to the MBA (ITBM) program.
Many questions and doubts that the new batch of students had about placements and the success of SCIT alumni were all cleared, when they had the interaction with Alumni. I was delighted to meet the alumni namely -Suryanarayanan Iyer Consultant-SAP L&T, Sheetu Luthra  Consultant-SAP L&T, Ram Kinkar Jha Associate Consultant Infosys, Rohit Ranganathan Business Analyst HSBC, Chetan Inamdar Associate Consultant KPMG, Dhanesh More Associate Consultant Atos origin, Gaurav Deshpande  Asst Manager KPMG, Hemant Kshirsagar Managing Director Inverted Tree and the students were very happy to listen and interact with all of them
Induction Ceremony 2013 was truly blessed with the presence and address by Hon.Chancellor Dr.S.B. Mujumdar, and Principal Director Symbiosis Dr.Vidya Yeravdekar .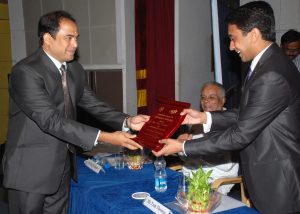 "It is said that all that starts well, ends well " and I am very sure everything go very well and each one who has joined SCIT for MBA(ITBM) 2013 -2015 will come out with flying colors and will make SCIT feel proud
Dr Raman
Director- SCIT