SCIT MBA-ITBM 100% placements-A proud moment for SCIT team !!!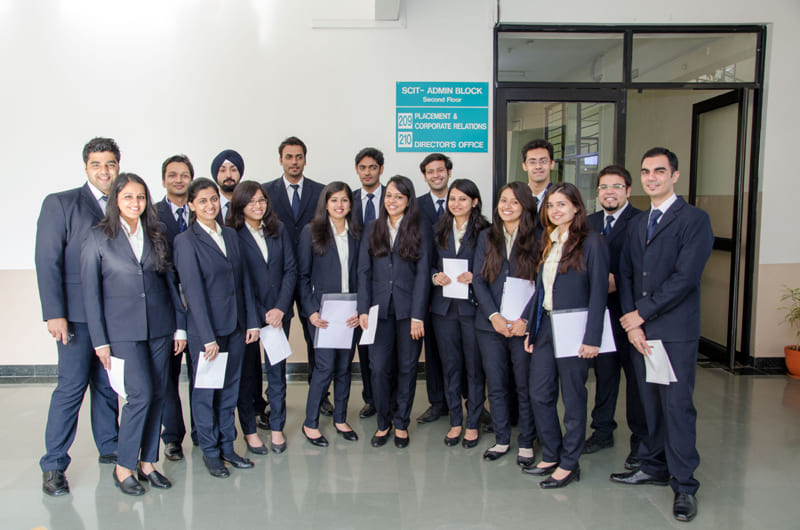 SCIT MBA-ITBM 100% placements-A proud moment for SCIT team !!!
Today is March 31st and as we progress  towards the end of our academic term for the MBA-ITBM 2013-15 batch, it gives me great joy to announce the accomplishment of 100% placement!!! 
All the efforts paid off…..
Meticulously designed curriculum, rigorous academics, industry interactions, personal attention and development of students by the dedicated SCIT team boosted the confidence of the students and made this dream come true…
It was obvious that without the well planned and systematic involvement of the proactive Placement Advisory Team this glory would not have been possible. They truly deserve great appreciation for their never ending support and commitment.
SCIT proudly presents its 2015 placement statistics. Out of 180 students, all the 175 students who were eligible got placed. We had 42 recruiters this year with 53 students bagging offers from Big 4 consulting firms. The highest package offered was 19.6 lpa while the average package shot up to  8.02 lpa and 6.42 lpa for laterals and freshers respectively.
I express my sincere gratitude to all the stakeholders who were a part and parcel of this journey towards excellence.
I am sure that with such dedication and aspiration, we would definitely be able to bring many more laurels for SCIT…
Cheers!
Dr.Dhanya