Social Media: Culture, Conflict and Collective Social Responsibility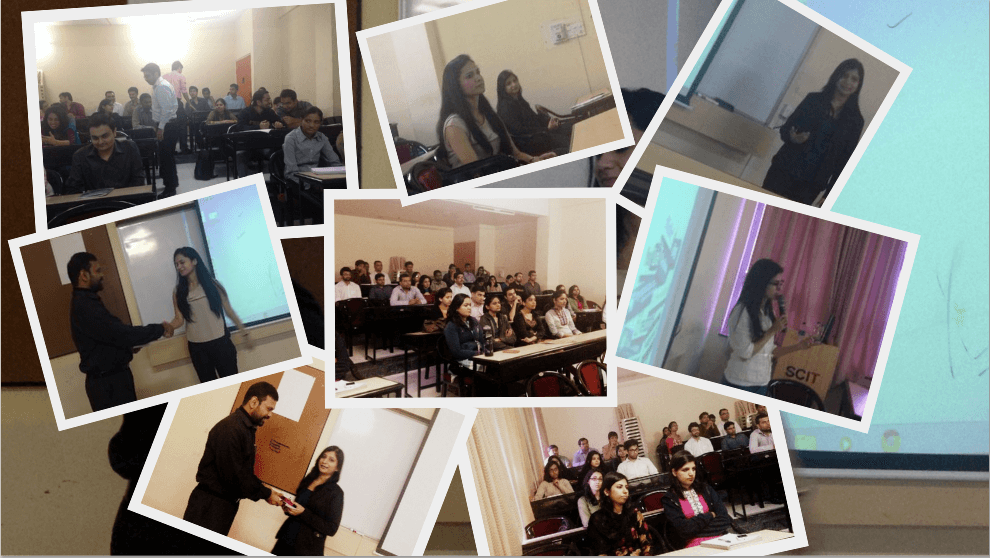 This Blog was co-created by MBA ITBM Senior students Shruthi Cherian, Kajal Thomas, Milin Kapoor, Sudeeksha Verma, Elizabeth Thomas, and Rudro Mukherjee along with Prof. Saravan. The discussions of a seminar within the Globalization course of fourth semester is recounted here. Key inputs came from speeches of:
• Prof. Arshaluys Mushkambaryan, Russian-Armenian (Slavonic) University, (Teaching interest: Psychology of Negotiations)
• Ms. Richa Rajput, Solutions Specialist – SAP SuccessFactors HCM at SAP, (Alumnus, SCIT, 2012-14 batch)
• Ms. Vineeta Maskara, IT Risk & Assurance Consultant at Ernst & Young (Alumnus, SCIT, 2012-14 batch)
Theme of seminar: "culture, conflict and collective social work". Venue: SCIT campus, January, 2015.
The name is all an Indian wants to know about a new face. There is no end to information hidden in those few alphabets, which include his/her ethnicity, culture, place of origin, characteristics and even predictions about behavior. This stereotyping could be casually shrugged off. But do we ever wonder if media has become a prime source of molding our perceptions about race and ethnicity? Do such perceptions affect the race of regional groups? Do the media promote such prejudices?  From a corporate employee point of view, it was well said by Richa Rajput that interactions with people, within the company and outside helps in learning the culture. She related to her international corporate experiences in learning about culture and with presented illustrations of culture associated behaviors, attitudes, assumptions, beliefs and values.
Then we wondered: In Modern times how are differences in culture affecting our perceptions? Cultural differences certainly influence perceptions. In a way, modern culture develops through the new ways in which people interact. In particular, youthful curiosity for new entertainment is a strong enabler for these cultural changes. Differences may exist, for example in a business presentation, an Asian would give an indirect feedback which is diplomatically diluted, while a westerner would give a direct upfront and realistic feedback. Is it possible to blend many cultures and perceptions to arrive at a homogeneous culture at a globalized level?
The next topic of debate generated much interest: At a macro level, perhaps our differences in culture turn our relations with others into complicated situations. Conflicts are a part and parcel of struggling economies. Perceiving and prioritizing things correctly is required for effectiveness of communication. Effective communication is an important key in resolving conflicts. And what happens if conflicts are not resolved? Overthrow! Prof. Arsha presented high impact examples, where social media has enabled citizens to overthrow corrupt regimes and exploitative governments. The best examples of social media enabled people's movements were in Egypt and Crimea. Without enough authenticity, rapid spread of ideas and information leads to more harm than heal. Prof. Arsha's, a skilled trainer in "Methods and Techniques of Conflict Resolution" illustrated this through a game activity.
Senior students of ITBM naturally moved into discussions of how social media has created global platforms. This digital age is an age of being heard by the world. But it has never been this difficult to figure out whether what one is hearing is the truth or partial opinions, warped and shaped through multiple social nodes. The harms of such irresponsible social media usage are evident in the way political organizations propagate their interests and extremist groups use it as a tool to spread fear. It propels one to think whether the click of a mouse can have the same consequences as pressing the trigger on a gun, may be even worse.
On the other hand, if social media can be used for moral influences on governments around the world, why can't it be used for social responsibility activities? The clarity on all of these issues affecting society came through Vineeta's Speech. An active volunteer during her student days at SCIT SSR (Student's Social Responsibility) cell, she continues her self-motivated social responsibility activities, today. She presented strong arguments and invited students to spend one day in social responsibility activities. Some students questioned: can we make a difference at all ? Social media may have the answer. Gathering small quanta of efforts enabled by social media to arrive at collective action, could be a great addition to student's social responsibility activities in India. Let us hope to connect better and build a culture of collective actions for SSR at SCIT in the future.