Know What an MBA in ITBM Holds for You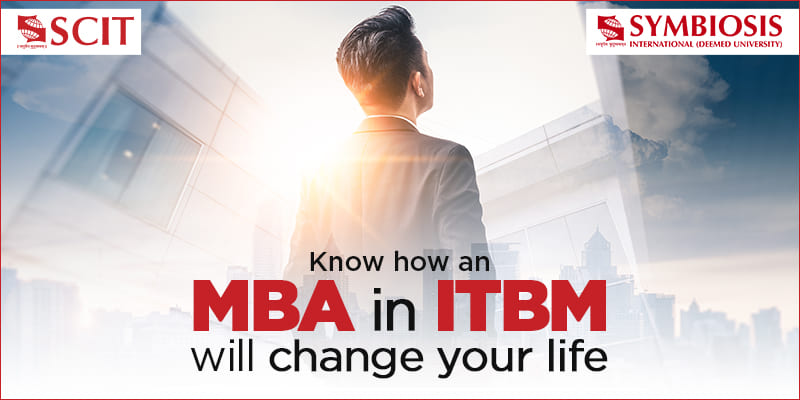 Over the years, technology has caused an outburst in the industry by changing many business models and concepts. Information Technology Business Management ensures that all the technological resources in the firm are managed according to their needs and priorities. It provides a standard way to characterize costs, technologies, resource applications, and services. It also apprises data-driven decision making around smart IT investments. Managing business services through an IT-focused lens, ITBM helps organizations to understand how technology relates to their business goals, strategies, and needs.
Pursuing an MBA in ITBM will help you to manage information security challenges technically and strategically while also focusing on the business aspect. With an MBA, students improve their technical skills in computer systems and expand knowledge on business management. Candidates gain the necessary competencies to draw results between information security and business risks.
A comparatively newer specialization in MBA, ITBM helps students to handle both IT services and management effectively. It helps you explore your abilities and identify the best possible career options in this field. A combination of strategies and methods of information systems with managerial skills, this course is a favourable option for graduates who wish to pursue a career in outsourcing, e-commerce, IT, and ITES sector. Covering two essential aspects of any business, an MBA in ITBM opens up various avenues for students to work in different domains. With this specialization, the gap between the management and technical aspects can be bridged easily.
All said and done, let's now look at some of the significant specializations in this course-
● Systems​- This program aims at creating professionals who recognize business requirements and can produce technology solutions to execute them. The course content teaches various topics such as resource planning, service-oriented architecture, requirements engineering, enterprise performance management, and process optimization. Offering a unique combination of technology and business to deal with complex issues, this programme offers various job prospects such as functional consultant, business analyst, requirements engineer, business process manager, etc.
● Information Security Management​- With the expansion of the IT infrastructure in forms of servers, databases, applications, and services, the supervision of risks linked with these systems becomes a critical challenge. The information security management specialization intends at developing professionals who understand the business methods, data workflows, and associated risks and are capable of devising procedures for a secure information organization. This programme creates various rewarding career avenues like information risk manager, security audit, project advisory, etc.
● Software Solutions Management​- This specialization aims to create professionals who find relevant solutions to the problems, hence earning revenues for the organization. To do so, the course makes the students adept in handling technology with managerial abilities like business analysis processes and project management. With in-depth learning of various domains like manufacturing, logistics, banking, and finance, this course opens up career opportunities like software architecture, project management, IT sales and marketing, techno-functional consultancy and many more.
● IT Infrastructure Management​- IT Infrastructure is the backbone of any organization that enables the information flow both within and outside the business. Advancing technologies such as unified communications, enterprise-wide networks, and next-generation network solutions create a need for professionals who will act as an impetus in the planning, design, deployment, and monitoring of such complicated and broad networks — thereby creating employment opportunities in profiles like network solutions and designs, network security, and audits, infrastructure project management, data center management, etc.
● Data Science​- It is a multidisciplinary field that uses systematic methods, algorithms, and systems to obtain information and insights from structured and unstructured data. This specialization course attempts to equip the students with the necessary skills for a successful career in the world of Big Data. Students attain an ability to provide a customized resolution to modern data problems occurring in the business world. By doing so, this course offers job prospects in fields of big data analysis, market analysis, social network & sentiment analysis, consumer behaviour health sciences, etc.
With a growing number of businesses, either building an online presence or providing online sales, an MBA in ITBM gives you a greater understanding of the management of people, e-commerce, and info security. The course typically enables you to explore various leadership techniques and learn to assess the most appropriate method for handling multiple IT functions, projects, and staff to achieve the expected value of IT to the organization. By completing this course, you will be able to integrate the latest information systems technologies within the organization while successfully designing and managing the operational steps of specific IT projects. Thus, an MBA in ITBM can prove to be worthy of every penny as it promises some of the most rewarding career opportunities for tech-savvy graduates.