Rise of Data Science and Analytics in Industry- Guest Lecture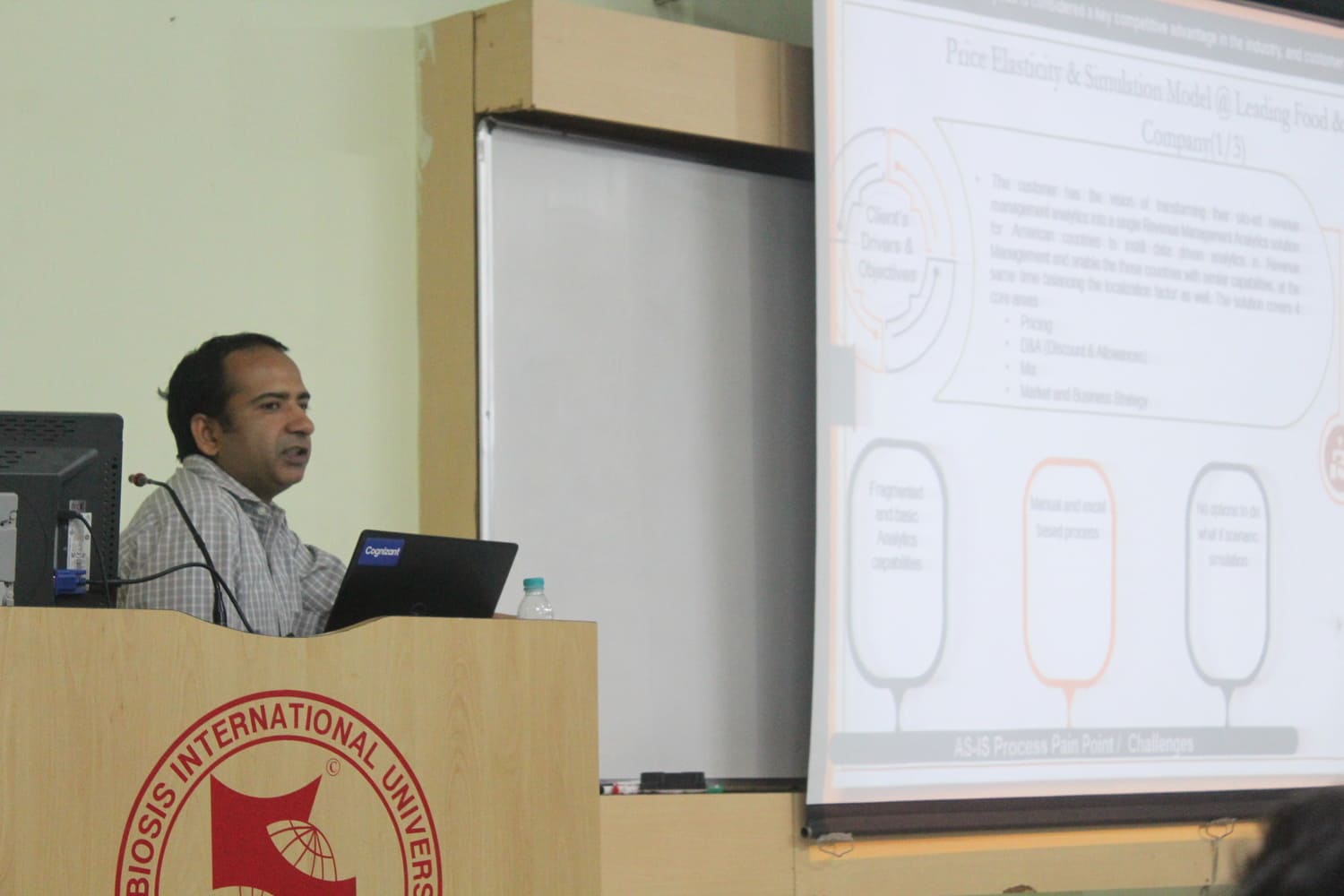 A guest lecture was organized on 28th September on the topic "Rise of Data Science and Analytics in Industry". The speaker of the day was Mr. Sandeep Gupta who is a Senior Manager at Cognizant. 
The lecture began with Mr. Sandeep first talking about how data science is used and the different steps that are followed to build a model before it can be carried over to the next step of Artificial Intelligence. He also gave the students a brief introduction on the different types of analytics namely predictive, descriptive and prescriptive analytics.
 He also mentioned about the various packages that he felt have been valuable to him and his team while working on different projects. He also talked about how NLP (Natural Language Processing), NLG (Natural Language Generation) and NLT (Natural Language Translation). He mentioned how these three work together in harmony to enable computers to listen and transcribe audio into text, analyse it and then generate a written response. 
He also mentioned the examples of how data is used in various industries like pharma, banking and insurance. 
The session ended with Mr. Sandeep answering queries of the students in the field of Data Analytics. The students got a chance to increase their horizons of knowledge and understood the importance of this buzzwords of today "Data Science and Data Analytics"