Yes!!!!! We are the 90s kid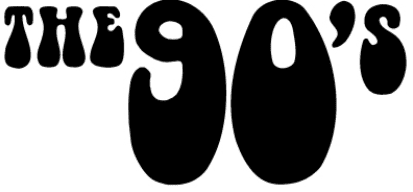 Yes!!!!! We are the 90s kid
For everyone, childhood is the best part of their life. And most of us had spent best part of our life in 90s. Whenever I speak with person of my age about 90s, he/she gets nostalgic. In this blog I have written about that time, when we knew the words to 'In-pin-safety-pin' and 'akkad-bakkad' by heart; the time when playing hide-and-seek was obsession; the time when "cool" was the coolest word. It is really difficult to put a glance on each and every thing in a single blog, but i have tried my best to include as much as details i can. I have classified important things in the form of Movies, Cartoons, Advertisement, T.V Serials, Video games and others.
Movies:
"Hum aapke hai kaun (1994)", it tells the story of two lovers, Prem (Salman Khan) and Nisha (Madhuri Dixit). It is a complete family drama. "dhiktana dhiktana", "didi tera devar deewana", "joote do paise lo", "chocolate lime juice" whenever we hear these songs, we start murmuring them for entire day.
You most probably saw "Dilwale Dulhaniya Le Jayenge (1995)" at the cinema at least once. You also fantasized about singing songs in mustard fields as in the movie.
"Kuch kuch hota hai (1998)": For girls having hairstyle as kajol (Tina), and for boys wearing t-shirts (GAP) as SRK (Rahul) was a style statement.
"Dil to pagal hai (1997)": Inspired many to form their own dance troupe, and that typical whistle throughout movie was classic. The story of four lovers: Rahul, Ajay, Pooja, and Nisha. This Yash Chopra fantasy explores romance as the days go on.
"Hum dil de chuke sanam (1999)"… and the list is still very long…….
When we talk about Hollywood, "Titanic" was the first favorite English movie or probably first seen English movie.
T.V Serials:
Doordarshan of 90s produced most unforgettable T.V Serials. DD of that time was much better than having 100's of channels now.
Alif Laila (1993-1996) was a TV series based on the stories from The Arabian Nights.
Chandrakanta (1994-1996) was an Indian fantasy T.V series.
Dekh Bhai Dekh was a Hindi sitcom directed by Anand Mahendru, produced by Jaya Bachchan (via ABCL) and starring Sushma Seth, Navin Nischoland and Shekhar Suman in lead roles. It first aired in 1993. The story revolves around three generations of the Diwan family, who live as an extended family in an ancestral bungalow in the suburbs of Mumbai. The serial takes the viewer through their various ups and downs.
Thursday, 8 PM was the time of Byomkesh Bakshi (All time favourite detective serial followed by Tehkikat).
Shaktimaan (1997-2000s), Shrimaan Shrimati, Surabhi, etc we cannot forget this epic Serials for years to come.
We had seen many many many episodes of "Antakshari" on Zee TV and experienced the only thing constant in the show was Annu Kapoor.
And Special thanks to Shri. Adhikari Bros. for producing the most hilarious comedy serials.
WWF (now WWE): Those were the days when everybody thought all that glam wrestling was actually real. I remember School-kids discussing about how The Undertaker has 7 lives stored in a bottle.
Video Games:
Even today if I ask anybody about their first video game they played, brought up in 90s, the most common answer would come out to be "Super Mario". The summer vacations were largely dominated by mushrooms, bullets, bypass, one-up, flags, turtles and finally the Dragon and the priceless Princess.
We Indian kids during 90s had played Hide-and-Seek, chor-police, Gulli-danda, lagori, Marbles, 'Doctor, doctor, help us!', 'Lock and key'. Super Mario was the starting point from where the Indian kids actually reduced their outdoor games and got involved into video games that opened up a huge market. What followed were Super Contra, Double Dragon, Battle City, Age of Empires, Counter Strike and many more.
"You thought Mario and Contra were the coolest things ever invented"
Cartoons:
"Jungle Jungle Baat Chali Hai Pata Chala Hai! Chaddi Pehen Ke Phool Khila Hai Phool Khila Hai!" We watched "The Jungle Book" every Sunday morning (9.a.m) and simply loved Bhaloo, Bagheera, Akdu-Pakdu, Leela, Chameli, Kaa, Chil and above all, Sher Khan and Mogli. Jungle Book remain in the memories of all those who truly lived their 90s.
After that we watched and loved Disney Hour, which had cartoons like Aladdin, Gummy Bears, Tail Spin, and Uncle Scrooge (Duck Tails).
Old Cartoon Network:   In compare to Cartoons of 90s like Scooby Doo, Johnny Bravo, Dexter's Lab, Swat Cats, Flintstones, Jetsons, Topcat, Powerpuff Girls, Captain Planet, etc , the current cartoon network displays are pathetic. They should be sued for messing around with kids of this generation. Cartoon Network channels didn't even spare Tom & Jerry.
 Indian Commercials: 
Dhara Cooking oil Advertisement: Do you remember the kid, who runs away from home and returns to home only when he comes to know that his mother has made jalebi.
Unique Tag lines like: "Badi gazab ki bhookh lagi, Maggi chahiye mujhe abhi, "Sunday hoya Monday roj khayo andey (eggs)", "I love You Rasna". "Mayur Mayur kya hit, kya fit", "Bole mere lips, I love uncle Chips!", "Doodh si safedi, Nirma se aaye", "Action ke school shoes!!!!"…..
Miscellaneous:
*Maggi launched 30 years back in 1982, but even today it is most widely consumed noodle. It was our favourite morning breakfast in 90s.
* Goldspot Cold Drink: Believe it or not, this is something a lot of people miss today.
* Devang Patel was at his peak. "Pichadi mein kutta kata", "Meri Marzi" and list go on.
* Singles like "Made in India" and "Dekho Dekho, Yeh Hai Jalwa- Remix" were at the top of the charts.
* When we thought of MTV in 90s, Cyrus Brocha was the main face.
* Floppy Disks, Floppy drives, Tape-cassettes, Philips tapes.
* You collected trump cards of wrestlers, cricketers, and airplanes, and did not quite understand why your younger siblings were obsessed with Pokemon and the other Japanese trends that followed.
* You couldn't wait to start 4th standard so you could start writing with PENS instead of with pencils!
* Parle Glucose G Biscuits and Britannia Little Hearts.
* We have consumed more Frootis than oil in Iraq.
* Owning car means either Maruti 800 or Ambassador.
* Senseless acronyms like SRK, DDLJ, DTPH, KKHH, etc.
* We had debated at least once, who is more beautiful Sushmita or Aishwarya?
* "Bournvita" quiz contest.
I hope, you will laugh at least once while browsing through glimpses of past. Memories of 90s are the most amazing, beautiful and pleasant ones.
"No man is rich enough to buy back his past." — Oscar Wilde.
Harshal Pathrabe
SCIT MBA – ITBM | (2012-14) 🙂