"What else can you expect from an MBA degree and an MBA College?"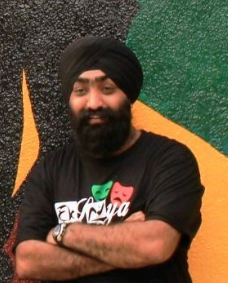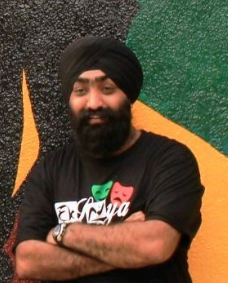 "What else can you expect from an MBA degree and an MBA College?" Yes, this is the same question that is there in my mind after 6th of April, 2013, the same day when SCIT officially said good bye to the Class of 2013.
Indeed it was a special day for all 200 of us and yes, a special one for me because all my activities and the hard work done in the two years were appreciated by the college management by awarding me the "Student in Limelight "award.I can very well remember the month of August 2010 when I had taken the decision of doing a full time MBA for which I had to give SNAP and go in for the GD and PI's of various colleges. Applying for SCIT was a tough decision for me considering the Non IT background (I am a Polymer engineer and with no expereince!) but then during a campus visit to do my homework about the college and I was lucky enough to meet Dr. Sen sir who gave a complete insight of the academics and the professional culture in SCIT which helped me make up my mind to apply for SCIT and take it as a serious option.From the start itself SCIT was up to the mark, undoubtedly having the best organized GD and PI session, the transparency shown and professionalism displayed during the admission procedure was just amazing.
Spending two years at SCIT prepares you for all the industrial challenges and also gives you an insight of how things work in a professional environment.SCIT is one of those few MBA colleges where, apart from academics, you get a lot of flexibility to do various activities which make you a better manager.
Yes I have seen it all here, starting from seeing the competitiveness during the placement for Internship in the first year to 2 of our peers taking a step further towards their dreams, starting their own Ventures (Evonixtech and LazyNinja.in) and opting out of placements and making it big in the industry.
We have had a very good quizzing culture in SCIT always backed up and supported by the SCIT management. Major awards that immediately come to mind are SCIT being the National Champions for NTPC quiz in 2011 and the Pune Region Champions for Mahindra Auto Quotient in 2011 and the Pune region finalist in 2012.
All the seniors are confident that the Batch of 2012-2014 will take the baton forward and keep the quizzing culture alive and kicking as always in SCIT and get more accolades for our college.
Like every year we were a part of our annual event "Graffiti", which is a perfect platform to build, sharpen and also analyze once managerial Skills.
Everything is managed by the first year students, right from getting the sponsorship for the event to handling all the logistics and the events, and the teams making sure that the event on the specified date goes as smooth as possible."Graffiti 2013" was the biggest and the best event of all years that SCIT has witnessed with the Maximum number of sponsors and highest number of footfall SIC has ever witnessed.
I consider myself very honored to be a member of the "Eklavya" team, the theatre group of SCIT.
Eklavya as a group has a very special place in the hearts of every SCITian because it is a platform which showcases the real hidden talent in SCITians and as always gives a very strong social message with every play performed and every act done.Eklavyans have made their presence felt in many National and State level competitions all over India with the latest being their participation at an event conducted by IIM Ahmedabad and Nokia India college fest GOA.
All thanks to our seniors, we were lucky to be a part of the organizing team of "SoccerSplash 2012".
Soccer Splash is a Flagship Sports event organized by SCIT. SoccerSplash is a platform for all football lovers from various management colleges to come and show their talent. It is played at Symbiosis Infotech Campus, Hinjewadi, Pune. The main Mission of this event is to take futsal to a different level. SoccerSplash was founded in the year 2012 where around 18 teams participated. SoccerSplash 2013 witnessed around 24 colleges battling it out to be the Futsal champions and also saw around 10 Sponsors happily agreeing to promote the event.Ground work for SoccerSplash 2014 has already started and promises to be bigger than ever.
Another big sporting event whose foundation was laid this year was the "Gully Cricket League" popularly termed as "The GCL" in which we had participation from colleges as were as the corporates and involved big prize money. Keeping the students updated with all the events and happenings of SCIT is the reflections Magazine, an Initiative of "Drishtikon"- The Management club of SCIT.
I have been a part of the reflections correspondents team and would proudly say that the way it is being operated and handled is nothing less than how a professional student magazine works.
Apart from these periodic events, SCIT gives almost every student a chance to be an active member of some or the other committee (Hot favorite by default being the Placement Committee) which keeps the student busy throughout their stay in SCIT like the Sports and cultural Committee, Web and media Committee etc.
I was elected as the CR (Class Rep) and had an amazing experience being the intermediary between the students and the faculty.
Talking about the faculty, I personally believe we had the best possible faculty teaching us and the knowledge shared by them, be it the theoretical knowledge or sharing their industry experience was invaluable and I am sure they would be our mentors even after stepping out of college. The Non-teaching staff was amazingly friendly and helpful and rather I would like to say that we have built a very good rapport with them and got friends for life even from the Non-teaching staff.
Above mentioned events are the one's in which I actively was a part in some way or the other, apart from these SCIT has many active teams which are handling the Admissions and the queries related to the same.Every year a National Seminar is conducted for the students where we all will have the opportunity to interact with some of the industry experts who share their expert knowledge.
We have Team Matrix which is a platform where Knowledge on Information Security is shared by all its members.Also there is iTELF which is the Entrepreneurship Cell of SCIT encouraging all budding entrepreneurs to showcase their talent. Team SSR (Student Social Responsibility) team assures the Students are dedicated and aware of their Social responsibilities.There is a Team of Academic Reps who are looking after the academic related queries and being the intermediary between the college and the students. SCIT also has their own band which has played at various events and got recognition wherever they have performed.
Finally I would like to sign off by saying – Yes SCIT has given a lot to us students and also made sure that all students passing out are Industry ready professionals and managers for future, ready to face the practical challenges thrown at us.I am lucky to be a part of the 2011-2013 Batch which was active and vibrant in all the fields and is leaving a memorable stamp in SCIT as we say good bye to the college.
I proudly say that I have got a lot from my college and will try my best to give back in as many ways as possible.
Akashdeep Singh Makkar
Batch 2011-13 SCIT  *Joining KPMG*