The Plight of Indian Women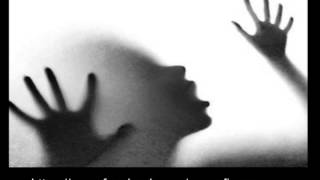 The total women population of India is about 48% and female worker population is 31.6% of the total worker population in India. The literacy rate of women in India is only around 53.7%. Those are amazing figures, aren't they? The big question – Is it just a camouflage? In India, we respect women a lot and also pray to them in many forms, be it Sita Maiyya, Mother Mary or Saraswati. Similarly, in Islam equal preference is given to both men and women. Not to forget India is personified as "Bharat Mata"(Mother Goddess). But, do we really respect women?? Several crimes like sexual harassment, dowry, child marriage, domestic violence, trafficking etc take place every single day. The average female life expectancy today in India is much lower compared to many other countries. Let me just throw a light on some of the issues.
Dowry Abuse Cases I always felt women in South India are more independent and liberal, do you think the same? If yes, then we are wrong. In the past 7-8 months, a city famous for automobile industry and temples – Chennai, had reported highest dowry abuse cases. According to a survey, between 1997 and 2001, around 12,134 women were compelled to commit suicide due to dowry.
Sexual Harassment Approximately 121 women are sexually harassed every day. On an average, each woman is harassed for 12 minutes. You will be amazed to know that, only 5% of sexual harassment cases decided in Maharashtra last year resulted in the accused being convicted. This is way below the all-India average of 52%. Domestic Violence Over 40% of married Indian women face physical abuse by their husband and in-laws. 1 in every 2 women faces domestic violence in at least one of its different forms; physical, sexual, psychological or economic.
Trafficking India is also a prime destination for trafficking women. Girls from Nepal and Bangladesh are trafficked for the purpose of commercial sexual exploitation. Children in Nepal are also trafficked to India for forced labor in circus shows. Indian women are trafficked to the Middle East for commercial sexual exploitation. According to a survey, between 1997 and 2001, 11,332 women and girls were trafficked. 31 women and girls were trafficked each day, on an average 1 woman or a girl was trafficked every 46 min.
Rape "People in India fear cops more than thieves" Agree or disagree?? Yes! Police rape minors, victim's family member(s). And yeah, gang rapes are common in the northern states of India with Uttar Pradesh reporting highest gang rapes by the cops. Ok, let us forget police department and let's focus on civilians now. So many women are raped every day Well, I could go on and on writing about these, but, what is it that's causing all this? That is what is important. I must also share that, these issues are not only taking place in rural India, but also in most of the metropolitan cities. Questions might have aroused in your mind about social campaigns. There are many videos, but hardly any are in limelight as most of it is overshadowed by BJP vs. Congress or Baba Ramdev or Indian Cricket team and off late, some on Poonam Pandey, Sherlyn Chopra and their Twitter accounts. Well, can we really change things for women in our country? I think yes, as Mahatma Gandhi said "Be the change you want to see in the world". I don't know how, but it's up to you to find out.
Source: All the surveys and the figures are results from The Times of India, Deccan Herald, Bangalore Mirror, Wikipedia and IBN
Shridhar   SCIT MBA(ITBM) 2013-2015