TEDXSIUHINJEWADI indeed left Lasting Impressions!!!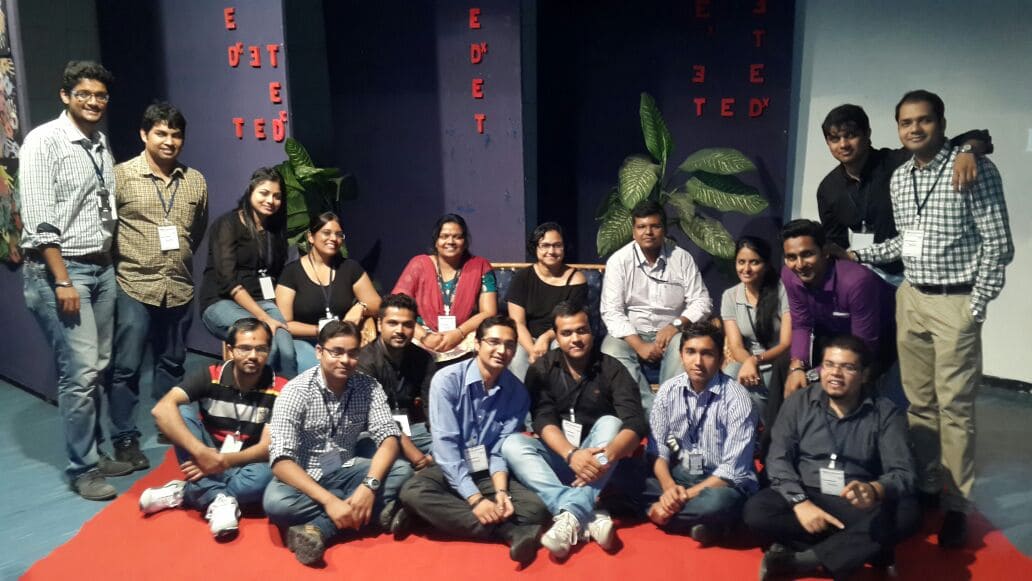 22nd November, 2014 was a landmark day in the history of Symbiosis International University as SIU Hinjewadi Campus hosted its first TEDx event with great pomp and show. It was an exciting day for all the attendees as the speakers enthralled us and true to its theme-"Lasting Impressions" left a deep indentation in our hearts and minds.
The event kicked off with the traditional lamp lighting ceremony by the directors of SCIT, SCM&HRD and SIIB. It was a treat for the eyes and ears as the speakers enchanted us with their stories of social enterprise, cyber security to innovation in food. After each speaker's deliverance which was timed to a perfect 18 minutes the audience was shown a TEDx video. The videos were from an amalgamation of themes such as virtual realization of brain sensors, photography, and virtual reality to a motivational video on Diana Nyad, 60, who had the courage to swim from Cuba to Florida. An equally captivating video was that of Tom Thum, a beat boxer from Australia, who used his vocal cords to create a medley of sounds. It was a mind-blowing feat to witness such fine talent. Apart from being informative, the TEDx event was indeed motivating, with speakers talking about their journey of bringing about a change in the world through social enterprise, philanthropy 2.0, education and much more. Among the key speakers was Mr. Anirudh Bahal who is the co-founder of Tehelka.com and now heads Cobra post. He narrated his unique venture into investigative journalism. There were several entrepreneurs among the guest speakers who went ahead with their quirky ideas and transformed the way we see the world and blossomed a will towards making a better future.
Mr. Harpreet Singh Grover who is the founder of Co-cubes illustrated the paradox that as we invest in education, the chances of unemployment increases!! Ms. Anshulika Dubey, the co-founder of Wishberry.com, firmly believed that when Indians got a chance they showed their compassion to make someone else's future shine bright by being philanthropists. For the audience it was a fun filled event with the right dose of entertainment and motivation. One of the most loved speeches was by Mr. Khurshid Batliwala who is part of the famous YES!+ course. He totally redefined the way we view our goddess and gods with his delightful narration of the story of the origin of Lord Ganesha. His scientific and logical explanation of symbols such as goddess Saraswati's Lotus, the stance of Lord Krishna with a flute, etc. was unique and held the interest of all. Mr. Ravi Theja Muthu inspired everyone present as he spoke of his various screw ups and even laughed at his own mistakes made during his quest of helping villagers with solar energy projects and how it created jobs for them. The audience was left awestruck at the idea of involving rag pickers to make 3D print, an initiative taken up by Mr. Sidhant Pai who is the visionary behind Protoprint.
The tastefully decorated SIC auditorium held one of the biggest event of 2014 with panache and flawlessness. It was an afternoon truly enjoyed by all and one of the most memorable times at SCIT.