Team Building Activity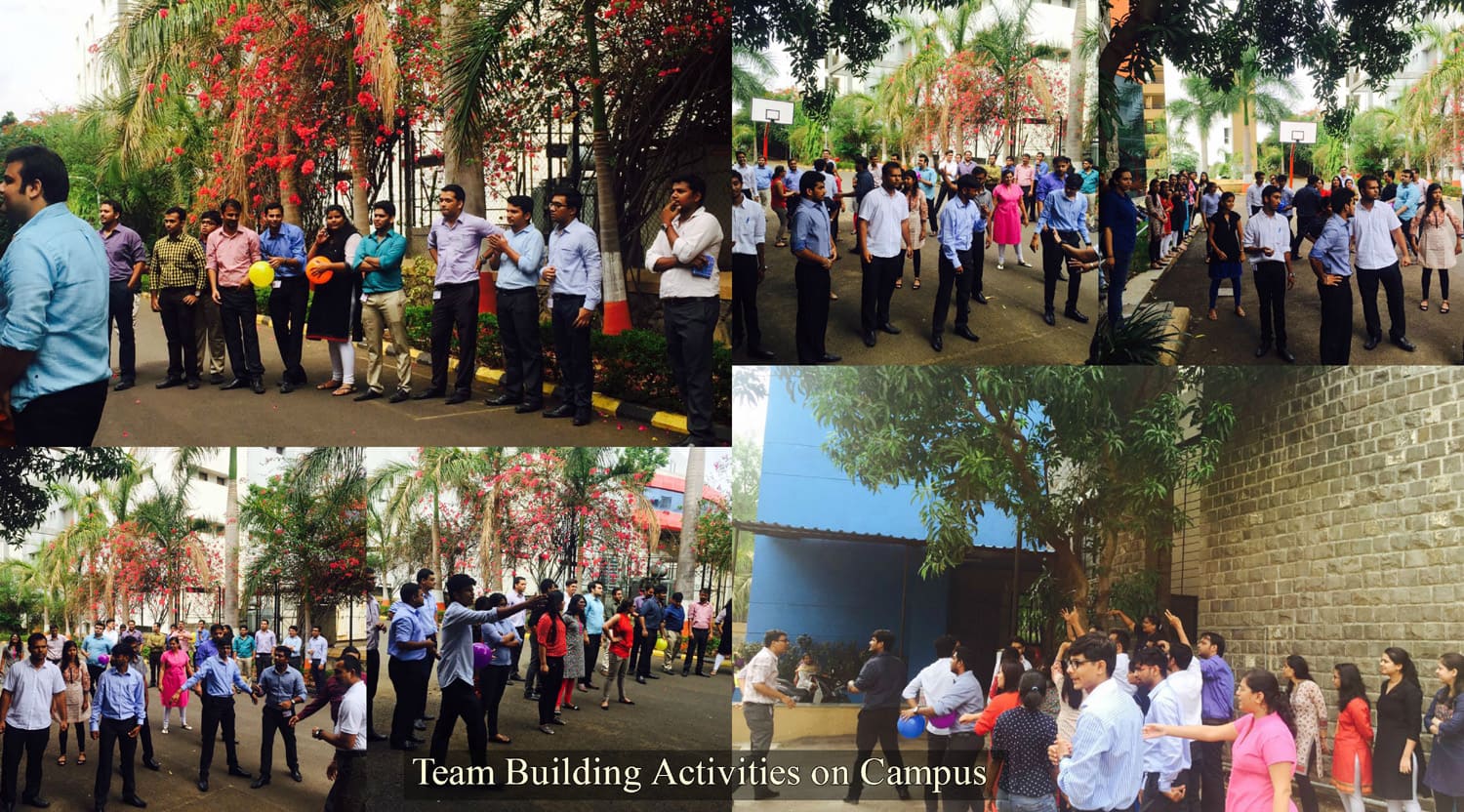 "COMING TOGETHER IS A BEGINNING, STAYING TOGETHER IS PROGRESS, WORKING TOGETHER IS SUCCESS."
To imbibe this great thought in us, our faculty organised a team building session for our batch. It included various games which required us to effectively work in groups. Each division was split into 5 groups of 10 students each. This really helped us to break the ice and get to know each other better. With the help of these games, we learned how to effectively co-ordinate, strategize and lead. We also got to know our faculty who co-ordinated this activity and also joined us in the fun process of working in teams.
The primary purpose of this activity was to encourage team work among the students. Prior to this activity, we had just a few classes because of which we didn't know much about each other but the random groups created for each of these games helped us to get outside our comfort zones and collaborate with our team in order to win or learn from our experiences.
There was a game where we had to choose a leader from our group, who could only communicate with us through actions and guard the team from the opponents. Another activity was a race which challenged us to turn the weak links to our advantage and make it to the finishing line. Each game taught us a lesson in management in a playful manner. Ultimately, this activity taught us that through effective team work and collaboration one can achieve great results and it's vital for a leader to understand the strengths and weaknesses of his/her team which aids in achieving targets.