ISR Activities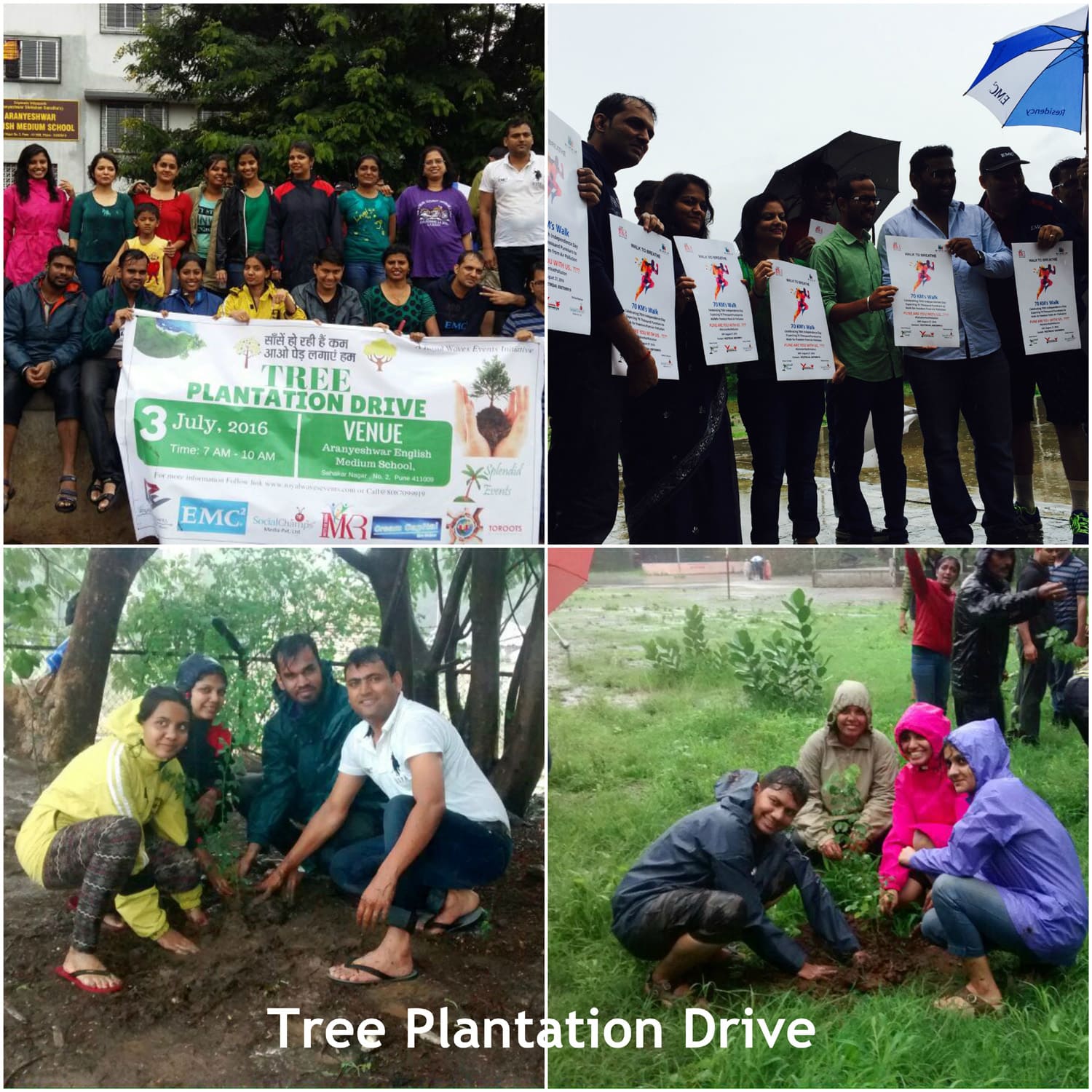 There's Magic in the Air- ISR's Green Magic Initiative
In the last few days, if you happened to go around the Faculty Room area you would've have noticed something in every faculty member's cubicle. These new guests are various types of plants, that are not just beautiful, but also add freshness to the area. They have been strategically placed by the ISR Team that has taken up the Green Magic Initiative starting from the month of June 2016. This initiative aims to eliminate the dry environment that we have indoors, so that at the end of a tiring day, both students and faculty can spend some time with these plants, nurturing them and watching them grow.  As we all know, greenery relaxes your mind and acts as a great stress buster and in this age when we don't have enough of time and space to look after a full-fledged garden, indoor plants seem to be the perfect solution.
In the last few weeks, a group of about 20 students along with Prof.Saravan Krishnamurthy and Prof.Dr.SudhirSharan and help from the Campus gardeners, have been working really hard. Right from, collecting plants and saplings, to arranging containers in which to grow them, potting, watering them twice a day and ensuring that they have enough space and sunlight to grow, the team has done a great job and managed to plant more than 40 out of 50 plants planned for the first phase of Green Magic. This is expected to continue for some more time, after which the faculty members will be adopting this plants and looking after them and the volunteers will start with the second phase of Green Magic. This should inspire each one of us to do our bit to make the environment a greener one.
SCITian's Run for Freedom of children from Child Labour
All of us have been lucky to have got the opportunity to pursue our education and to become what we want to become in life. However, this isn't the case with every child out there, even today there are a lot of kids who are made to toil in industries, construction sites, and many other places, even though it is illegal. Child Labour is still very much prevalent in our country and it is very important to sensitize people about the negative impact it has on the children when they are deprived of education and made to do hard labour. In order to fight against this practice worldwide, the International Labour Organisation (ILO) has declared June 12th as World Day Against Child Labour.
On 12th of June 2016 at 5am, 16 volunteers of ISR Committee went for taking part in the 'Run for Freedom- Say NO to Child Labour' event at Kalyani Nagar. The event consisted of a 3km Walk and 5km/10km/15km Run had people from all over Pune participating and was organised by the Hope for the Children Foundation NGO, in order to create awareness in the areas surrounding Kalyani Nagar to abolish child labour in the country. SCIT students actively took part in the 3Km walk and successfully completed it. At the end of the 3Kms, the children gave a short performance for all the participants. This was truly an inspiration and a reminder to everyone that child labour in any form should not be tolerated and any suspicious event should immediately be reported to the concerned authorities because every child deserves good education and a happy childhood.
Study Material Preparation- Door Step School gave us a chance to be kids again!
On June 12,2016, 14 Volunteers from SCIT went to ShahirAnnabhauSathe School in Sadashiv Peth, for helping 'Door Step School' NGO in study material preparation. Door Step School works to provide quality education to the children who are deprived of it. The event was organised by Deepastambha Charitable Trust and we helped in the preparation of educational kits for children to understand better. Our job was to make masks of fruits, flowers, and other objects to make learning interesting for the kids.
We reached the school and were given instructions about what has to be done. In no time, all of us were busy on our knees, drawing, colouring, cutting outlines and sticking figures to make masks for the kids. Colours, chart paper, art and craft supplies took us back to our childhood when we would do all this with so much fun and enthusiasm and look forward to art classes. We had one common aim to finish making as many masks as possible in the two hours allotted to us.
As we worked we could picture the little kids, excitedly wearing the masks and learning to identify the names of each of the things we had drawn for them.  When we completed the task and left from there, we had a satisfaction that this small simple activity of ours would be a source of fun and learning for the kids and that we had played a tiny role in making their school life memorable.