Suryashibir – Outbound Programme 2018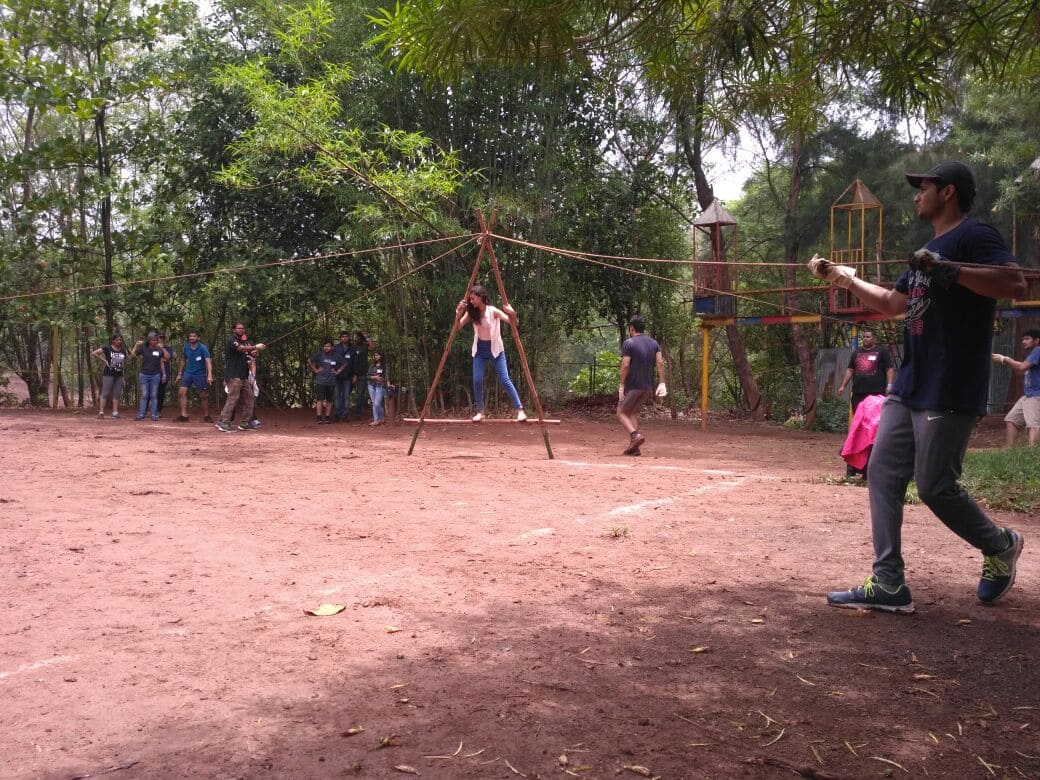 It was the most anticipated day among the juniors. Students were dressed in stark opposite to how they had dressed up on the first day of college. They were all clothed in comfortable track pants and t-shirts with a backpack , a heart and mind ready to be loaded with memories.
The students witnessed a beautiful drive to the resort which was breathtaking. They got ready to be taken to a whole new world where mobile networks would not be present and it meant that human interaction would be the norm of the day. The buses reached the resort at around 9:30 am and everyone was greeted by generous rains and heart-warming smiles from the OutFit team.
Group activities were conducted in which each team competed for the prestigious first place, sportively. All games were designed with the motive of promoting team-building skills among the students. Each activity demanded that a new person from the team step up to listen to the instructions of the game from the coordinator and later explain the same to their respective team members.
The games involved strategies and tactics so that they could be completed in a short span of time with efficiency. The challenges were new and created a fun environment for the team to come up with new methods of execution. These interactions also paved way for everyone to get to know each other. After a set of activities, the students were briefed by the OutFit team about the lessons that were learnt from the activities conducted. The cries of everyone's growling stomachs were answered by a sumptuous feast after which they had the opportunity to perform some adventurous activities like Zip-line and Burma Bridge.
The overall experience of visiting Suryashibir was marvellous. The simple yet important lessons that were learnt while performing the tasks will help them realise the importance of teamwork in the corporate world.  Every student will treasure this for the years to come.
—
Compiled by Divya Pichumani