Self Defence Workshop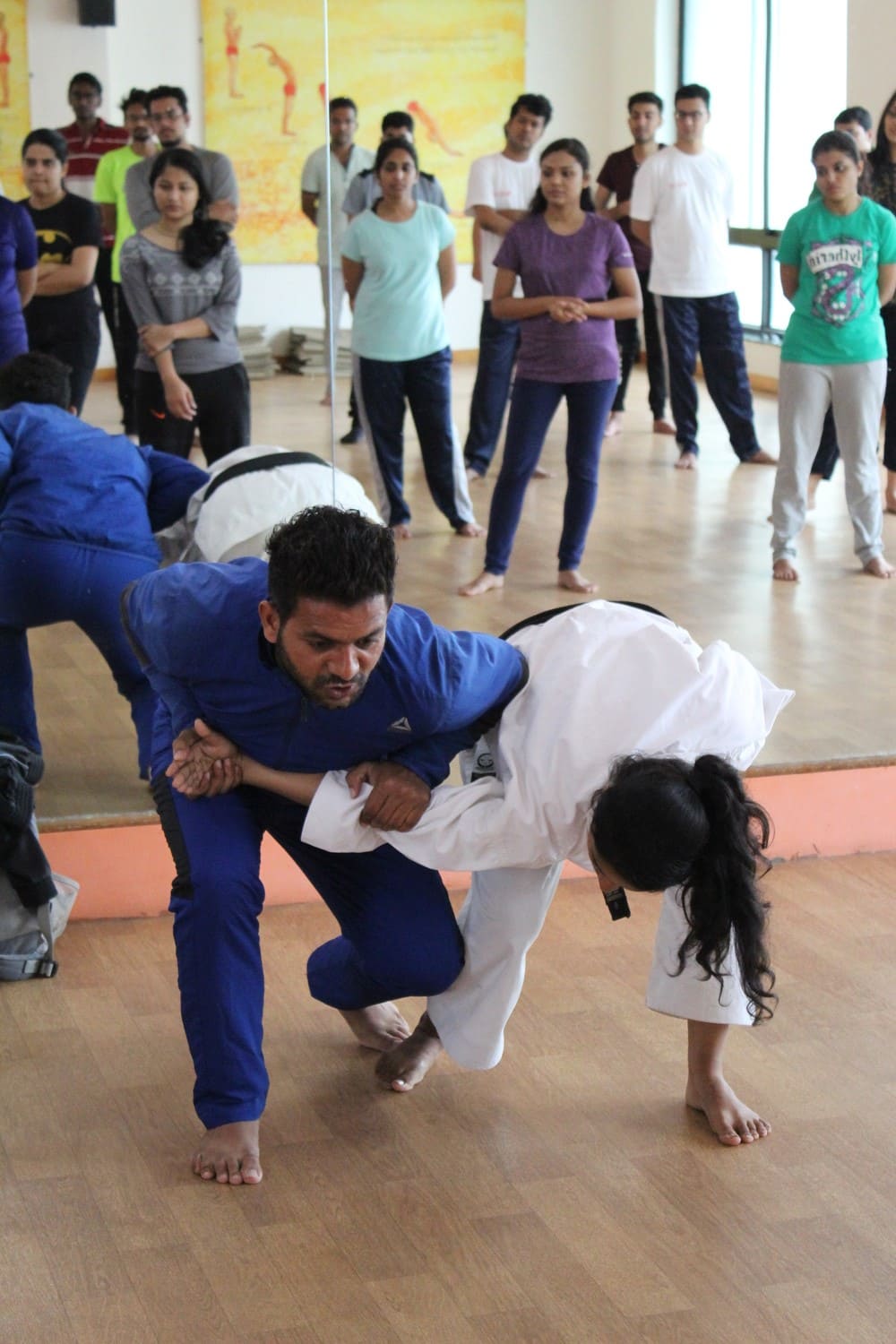 It is rightly said "Self-Defence is not just a set of techniques; it's a state of mind, and it begins with the belief that you are worth defending", to this end self-defence session was organized on 14th of August in order to help the students understand the various nuances and techniques that will surely come to their aid if the situations calls for it.
The session served meant to educate students and prepare them physically and psychologically to protect themselves whenever they are caught up in a physical confrontation. The session was conducted by the SCIT Institutional Social Responsibility Team (ISR) in collaboration with SIU and saw the active participation of 37 students.
The session was conducted under the watchful eye of the trainers Sachin, Pooja and Tanya. The topic of instruction revolved around situational based methodological defence tactics, aside from the matter at hand, the instructors made sure to educate the students about the importance of warming up before performing any physical activity and enumerated upon its numerous benefits.
The participants were taught that self-defence is not only preparing yourself for violent situations but it is a practice of meditating and learning about the correlation of the potential strength existing in our physical body and the strength of our inner mind. There was a significant focus on both the spiritual and physical relation of defence and what it truly meant to protect yourself. A major message the session drove home was the fact that people could be free and confident to engage with other individuals when they know the basic defence strategies.
The session sought to instil in students the values of hard-work, dedication and perseverance. All in all, the session will surely prove useful for all the attendees as they can certainly apply the skills they learned here any-where they go.