SCIT welcomes batch 2017-19 : Induction Day 3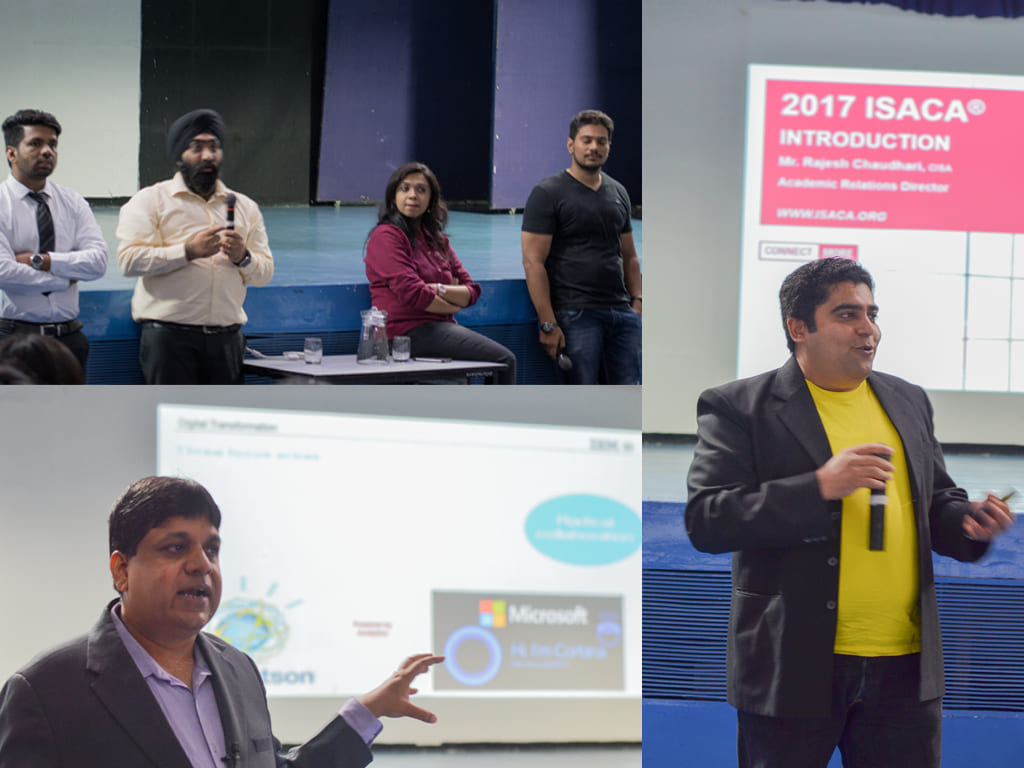 Induction day 3 at SCIT started with the continuation to the introduction to specialization. The later part of the day was reserved for Alumni Interaction. The first specialization was for "Information Security Management". A brief introduction by SCIT faculty, along with its application in the real world was given to students. It included the technical aspects, managerial aspects, legal, audits and forensics aspect of security. There were also discussion regarding the vast options of technically challenging job profiles available in the industry in the same field. As a guest speaker for the session, we had Mr. Aannaaand Deshpande. He explained to students how they shall shape their career, and gradually narrowed it down to sharing his own expertise in the field of security. He also addressed various concepts related to security, for example, 'Advanced Persistent Threats', 'Zero Day Attacks', and 'Data Storage'. He also explained ISACA model inclusion in the curriculum for Information Security Management course. He suggested students to take up the certifications courses such as CISA, CRISC, CISM, etc.
The second specialization was on "Software Solutions Management", where faculties of SCIT, emphasized on how the students of MBA-SSM will be able to handle technology with ease besides possessing managerial skills like Business Process Analysis and Project management. The guest speaker, to throw more lights on the area, was Mr. Biswajit Mohapatra, who is working with IBM and has experience of 20 plus years. His experience involves in the field of agile, devops, robotics and design thinking. He also emphasized upon the research areas in SSM such as 'Software Engineering', 'Software Project Management', 'Agile Software Development', 'Service Computing', 'Design and Architecture'. The best part was when he explained all the complex concepts with the help of real life examples, which in turn, helped students understand the concept thoroughly.
Post lunch event was Alumni Meet. The meet was organized to make the session more collaborative for students and seek knowledge from the alumni of SCIT, and to get updated with their knowledge on real world corporate. This meet shared a lot of laughter, along with students' interaction to know more about specialization and college culture, from the experienced ones.
With this came the end of Induction Day 3, and we could see the enthralled souls who once aspired to be a part of SCIT, finally made it through, as they proudly represent themselves as SCITian.