A Memorable day at Surya Shibir : 2017-19 batch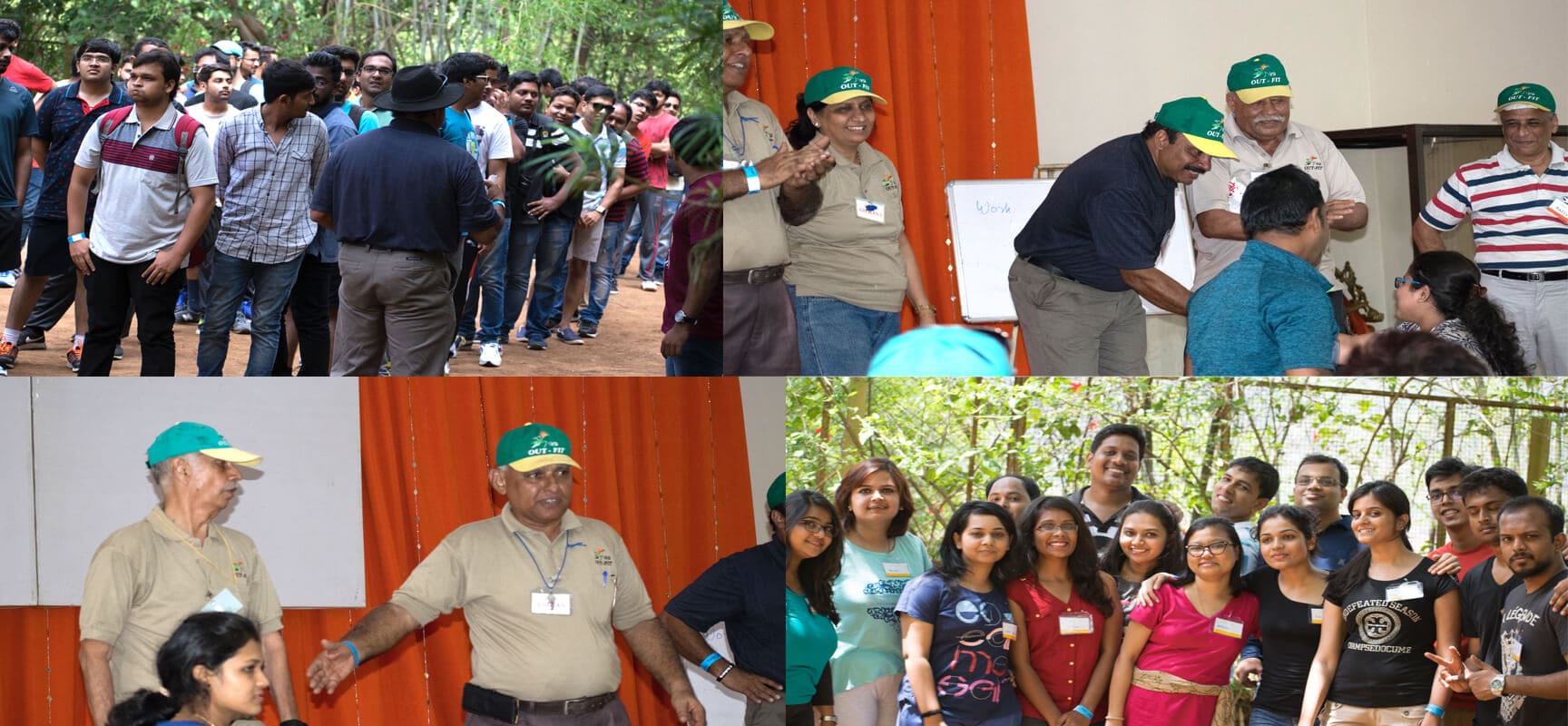 – Written by Shrita Karmokar
Surya Shibir has always been an anticipated outing of SCIT to which everybody looks forward to since the time the schedule was released. It's where new friendships and bonds were born.
The first year batch of SCIT started their journey towards Surya Shibir early in the morning at 6.30 am on 5th June, 2017. The energy and the anticipation for a memorable day started sprouting out once the bus started its journey. Everyone started to sing songs, play dumb-sherads, antakshari and cracking jokes. The 2 hour journey seemed to be very less with so much entertainment going around.
Surya Shibir is a resort located amongst the beautiful landscape of Panshet. It is located in the midst of mountains, lake, forests.
SCIT students reached the resort at around 10 am. From there they were taken to have a healthy breakfast to kick start the day with energy. After breakfast all the students were taken to a ground labelled as 'team building' area. There all were sorted into 4 teams equally identified by different colors like 'red', 'yellow', 'black', 'green'. The students were given an important message saying 'Get down and dirty'.
The team called as 'Out-Fit' were the enablers of this event. The majority of the trainers were from the defense background. Each of the 4 teams were assigned a mentor from 'Out-Fit' to train and guide them.
There were team building activities planned before lunch and after lunch.
Before lunch there were activities such as 'chariot of 3 people' 'carrying the ball between 2 people till the end of line and back', 'walking like a centipede while being tied to each other' and 'human chain by holding hands' and 'crate escape'. All the teams were monitored and scored on the basis of team management, time management, strategizing and how to utilize the resources.
Post lunch there were more interesting activities planned for all the teams like 'passing through bamboo rods', 'blindfold game', 'ice breaking activity', 'shepherd and herd'.
At the end of each activity the students were given life tips about how to handle all the crisis in life and come up with a solution as well as career tips on how to handle everything in the corporate world. The mentors assigned to us had come with so much of experience and knowledge who were always ready to guide and help the students in choosing the right path after letting them fail.
The retreat to college started back again at 6 pm.
By end of the day new bonds were created, new talents came out and most importantly memories were created which will last forever.