SCIT-Pune's Premier IT B-school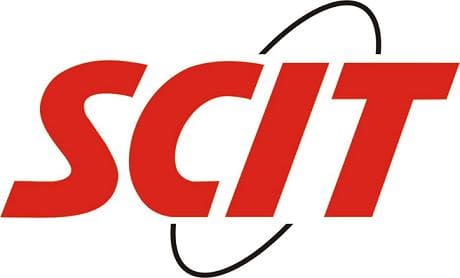 Pune titled as the oxford of the East is also home to Symbiosis, one of the leading educational institutes of the country. Symbiosis international university has under its umbrella several institutes offering all graduation, post grad and MBA programs dealing with several specialisations. Symbiosis centre for information technology is also one such initiative under the purview of the Symbiosis brand. Located in Pune SCIT offers both residential and part time MBA. The courses at SCIT are designed particularly to cater to the rising demand of well trained individuals in the IT industry. The tailor made post grad courses are a combinations of knowledge from IT sector and the wisdom of managerial skills.
In today's times a post graduation course has become mandatory to achieve accelerated career growth. Business management is one of the most opted courses for post graduation studies.  Pursuing a MBA in Pune is a hot favourite among students looking for a post grad option. SCIT rightly holds the distinction to be one of the few institutes to offer an MBA in IT.  Pursuing the business management course in Pune allows the students exposure to the industry thereby combining practical and theoretical learning.
With evolving times business schools have also grown to accommodate tailor made courses catering to specific industries. SCIT is one such example of being a premier IT B-school in the country. SCIT happens to be one of three SAP AG accredited business schools in India allowing them to participate in curriculum development of SAP High Analytical Application. With state of art infrastructure and industry experts as faculties; SCIT has the advantage of being associated to the Symbiosis brand name. One of the leading international Universities the Symbiosis brand is further enhanced with accredit of ion A grade by NAAC. Symbiosis institutes are known to provide the best of infrastructure and educational facilities to students. Being a representative of SAP UA SCIT also conducts workshops on using SAP as a business tool.
 The MBA in IT course at SCIT allows students to choose from several topics right from infrastructure management to software solution management as specialisation in their second year. The first year of the course is common for all students.  The two year residential course trains management professionals for the IT business. There is also specially designed Executive MBA in Pune at the institute for IT professionals. For those with prior work experience in the industry the Executive MBA is a great way to sharpen their managerial skills. Via these courses SCIT looks at its ultimate goal of delivering industry ready professionals.
 The core emphasis at SCIT has always been to build managerial skills backed by IT knowledge to shape the course of future leaders in the industry. Visited by the big names in the IT industry campus recruitments at SCIT have always been a huge success. In fact the compulsory internships students at SCIT have witnessed several students come back with excellent pre placement offers.
Under the able leadership of Dr. R. Raman SCIT has been known to deliver industry ready professionals. The huge alumni base has to credit several names that have made it big in the industry.  Every year several students flock the SCIT campus with a desire to shape their dreams. In turn the innovative training structure and courses at SCIT transforms these people into well trained proactive professionals. Setting new benchmarks year after year SCIT has always looked at bringing out the best in every student.