SCIT – A different angle from the viewfinder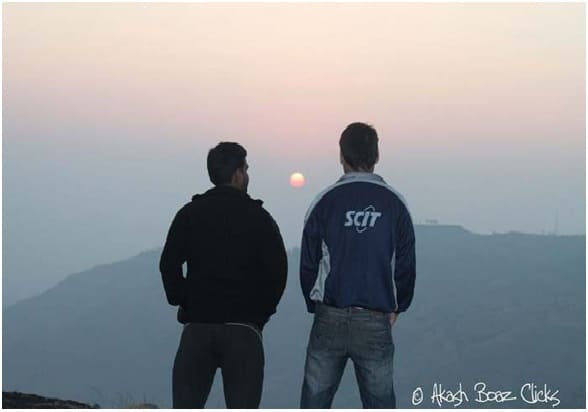 "I learned three important things in college – to use a library, to memorize quickly and visually, to drop asleep at any time given a horizontal surface and fifteen minutes."
–          Agnes DeMille, Dance to the Piper, 1952
Aptly said by Sir Agnes, this is truly applicable for all the management students and SCIT students are no different from it. Talk of B-schools and you hear common things like academic structure, faculties, mess facilities, hostel life, campus culture etc. But through this journey, I wish to introduce you all to a new perspective of the campus named SCIT, where talents are nurtured, goals are aspired, management is learned through practice and every individual is an equal blend of academics and value education that surely takes him/her a long way in life.
The moment you step your foot in SCIT, you will feel the campus is vibrant and alive with tremendous energy and the flow of these waves will thoroughly drench you. SCIT provides a platform for the young students to showcase their talents through a wide range of events like "Samaarambh – the cultural festival", "Prayatna Rock Show", "Eklavya- the theatre group", The Photography Club etc. You can definitely witness at least one of the above mentioned talents in action at any given point in time. Thus, SCIT nurtures every bit of talent in an individual.
Apart from these events, several sports events are also organized for games like football, cricket, basketball, table tennis, volleyball and much more. The entire academic session runs parallel to the sports events starting from Independence Cup, Friendship Cup, Symbiosis Premier League (SPL), Symbi Olympics, Soccer Splash….. Phew; the list is exhaustive but the spirit and energy of athletes are undying and inexhaustible.
The goals of human being vary from time to time. Before entering SCIT, my goal was to acquire a management degree but after completing a year in this B-school, I realize there is more to the goals that are planned in the roadmap. A small step here like choosing your electives every semester to a major step like defining a career objective in your resume, SCIT tells you every moment to aspire smaller goals that eventually fulfill a bigger aim in life. A clear vision and strong determination is required to hit the bull's-eye in your career and once they are in place there is no turning back.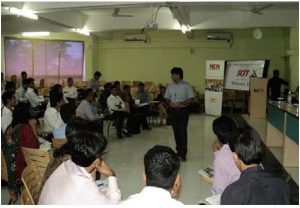 Every B-school teaches the same principles of marketing, economics, finance, HR and management. But very few schools give opportunity to the students to learn "management by practice". The myriad of events, festivals and student clubs like "Graffiti- a national level techno-managerial fiesta", "iTELF cell- Entrepreneurship cell", "Drishtikon – The management club of SCIT", "Team M@trix – The Information Security (InfoSec) Club", "SSR-Student Social Responsibility", Admission process every year, cultural festivals are such milestone events that engage the students in managing, organizing and executing them each year. The practical application of principles taught in theory classes clarify the concepts and help the students learn better that stays forever with them.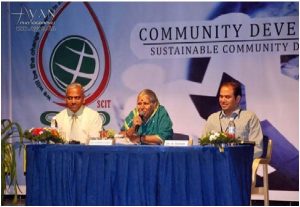 Moreover, a Moral Re-Armament Camp (MRA) at Panchgani is organized by SCIT for every batch for 4-5 days that plants the seed of spirituality and ethics in the minds of managers in the making. Hence value education balances the academic learning and there is an overall development of the student.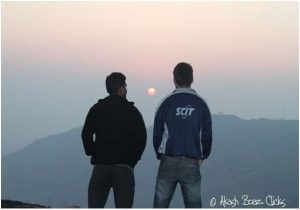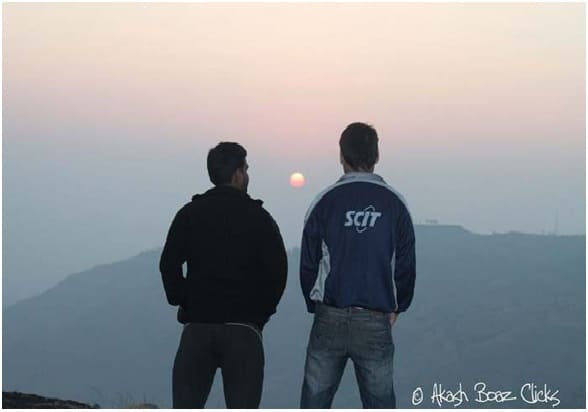 A recent Guest Lecture by John Kannath, VP (HR), Tata Communications mentioned, "The brand of a college is made because of the learned faculties and the teaching pattern followed". I agree to his statement and need not say anything about Symbiosis anymore in this aspect. Needless to say, without the faculties it would be impossible to digest the rigorous courses and the academic program structure of MBA. In the next few years to come, when I will look back at the couple of years spent in SCIT; I would recall the aroma of the symbiotic culture, values imbibed in me and the alma mater that opened my eyes to a different horizon where I just have begun my journey.
Pooja Raval
Batch-2011-13