Hostel Diaries – 3 Months Later !!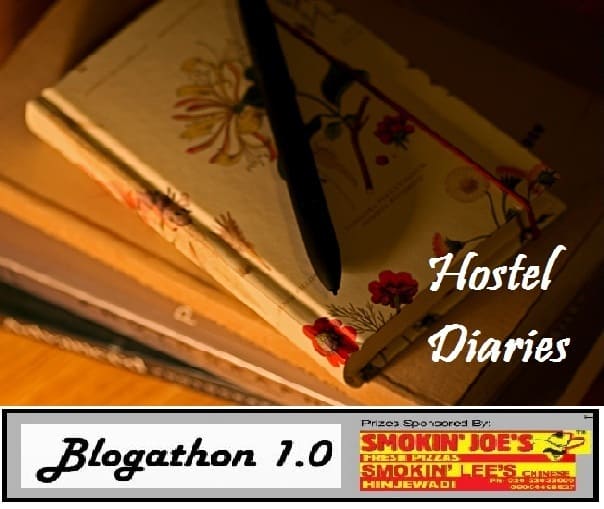 Two months ago, I took a huge jump into something I had personally been looking forward to for a long time! Assuming you have read the title of this post, I'm guessing you've figured out that the miraculous event was indeed that I got into Hostel! I have always personally felt that college life is incomplete without hostel life. Never before had I ever been exposed to hostel life. Anyway, here's a short recap of my first few months of journey in B-School!
Well, this is my first experience of hostel life. Hostel life is quite unique in a sense that it has its own family in form of peers. We all spend time together sharing grief, happiness and eating together etc. The list is endless to define.
 I got into the hostel on 31st May and straightaway headed to my new home for the next few months: Room 909, D-Hostel! The day went off great but was mainly spent setting stuff up in my room.
The hostel rooms are really comfortable. Even though they're on a 3-in-a-room basis, we are being provided with 3 study tables, 3 chairs, and 3 beds, and guess what – we still have ample space left.  I've heard a lot about bad hostels/hostel rooms, but I am glad that my hostel has no such horror stories to speak of.
One of my roommates, Vishal Patel arrived on the next day. The other roommate, Anurag Goyal, joined us after 2 days. Both of them are my class mates and joyful beings.
I came across different people and found that majority of buddies have work experience. I introduced myself and spoke to them. I was very happy to know about the people who had similar kind of work experience like mine. The first day of my hostel was quite normal.
People were coming for hostel admission from different parts of country. I was amazed when I realized that people from north are less in my batch and majority of folks are from Western India. Though I am not region– concentric person but it is always good to have some folks from your area
The actual madness started on Sunday. As we all love this day for taking long naps and hanging out with friends. However, initially I found Sunday quite boring here as there was nothing much to do and we were new to the place. But as time passes Sundays have become super busy days with plenty of assignments on our plates.  During Sundays, we need not go to campus for our meals as we have a mess in hostel itself. Mess looks like a classroom on Sunday as most of us discuss our assignments there.
During initial days I had full enthusiasm, I used to follow a strict routine of going to lectures and gym in the evening. But routines are meant to be broken otherwise they make your life mundane. Then, there are enough TV series which are available on my buddy's laptop like Seasons Series of Star world tele-series to spice up the life.
In the evening, we all friends used to gather at one of the room for chit chat, we used to play loud music and dance sometimes.  How can I forget to mention birthday celebrations in the hostel? Super fun we have when somebody's birthday is there. In hostel, celebrating birthday is like a ritual gets birthday bumps from friends followed by a face facial and gets tagged in your embarrassing pics uploaded on facebook.
So that, all over college knew whose birthday was celebrated. I pitied whoever would have to clean up after the birthday bash.
Well, till now I haven't explored Pune much, I have visited few places -FC road and KP road. I watched two movies in E-square mall, with my friends. This mall has been becoming a hotplace for my buddies for hanging out with friends
Homesickness has not really affected me as I thought it would! Though occasionally I do miss my parents and family members especially during some festivals.
I have adapted almost instantaneously to hostel life, and hope that the coming days continue to be just as eventful as the first week!
 Till then you know where you can reach me: Room 909, D-Hostel! 🙂
Suchet Pajni
MBA – ITBM SCIT (2012-14)