Outbound programme experience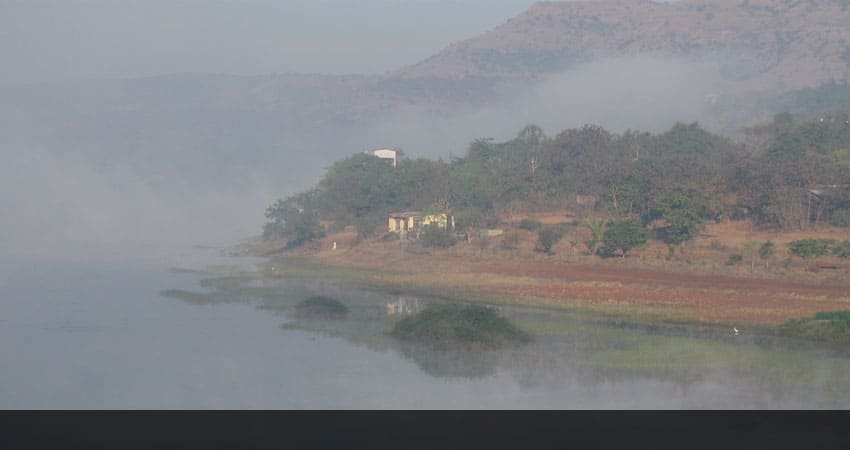 Hello Readers, honestly speaking it is the first time I am writing my experience in a blog hope it touches your heart. It was just the third day of the college and we were asked to come to the campus main gate by 6:15am. There was so much enthusiasm and excitement on the faces of nearly everyone except few lazy people who were making faces after hearing that they need to wake up early morning.
On the eve of the day before outing, all were running to the market for the stuffs needed especially compulsory ones and i was one among them. I was happy and excited as I wanted to meet and know everyone which was not possible in the college due to busy schedule and time table. I have lived nearly 60% of my life in hostel and one thing I have learnt or you can say developed is making friends easily and I was looking forward to this in the outing. As I have experience in corporate, I had fair bit of ideas of what actually was going to happen in this outing. But it was far better and tiring than what I expected.
On the day, I woke up at 5:00 in the morning, packed bags, checked and rechecked the stuffs, ran to my friends room to check their conditions, few were in sleep, few was getting ready and few of them were just sitting and staring at the wall thinking whether to go or not or may be trying to give conclusion to their dreams. I got ready by 6:00am and gathered other friends and marched towards campus which is nearly 1km away. Lots of smiling faces with lots of expectations to meet new people. As we entered in the campus, I saw boys sitting on the stairs and girls taking selfies (almost all of them). It was time but buses were nowhere in sight. Suddenly there was a call from faculty members who were to accompany us for these 2 days. Attendance was taken which was the most important thing for all us and it really filled us with joy. As we were more than 200 of us, all were divided into groups of nearly 51 and each group was supposed to sit in the bus reserved for them.
Finally the wait was over and the bus started, I asked the names of most of the people. Then suddenly there was a shout for playing antakshari (a game where two teams need to sing a song with the letter with which it ended). And it started well then confusion started and there was shouting more of hauling and the game had to be stopped after each team settled for draw. Till then half of the bus was asleep and very few were active in fact they were hyperactive, well I was one of them. With lots of energy some girls gave the idea of playing dumb charades (a game where one person from a team acts and others need to understand the name or thing). Well, too many commotion and confusion lead to the end in just 3 rounds, well it is worth mentioning that my team won. In these games and talks nearly an hour and half was gone and I was getting restless so I got up and came near the door and started talking to few guys and girls sitting in front. Finally after 2 hours of journey through picturesque hilly area we reached to our destination.
As soon as we got down off the bus we were told to occupy a bed in a room cum dormitory which accommodated nearly 50 boys. After keeping our stuffs and changing to track suit we went for breakfast which tasted really good as all of us were very hungry. Then we were divided in groups with a badge of different colors in a total of 8 groups. And that started the team building activities for knowing each other better so that we can work as a team and understand each other's problem and cooperate to resolve those and provide the efficient outcome.
Four groups started trekking while other four were asked to stay. Trekking for me has always been fun and since I have done trekking number of times in past, I knew few basics of how to walk on the slippery and steep slopes. And I really helped a lot of people and also cheering up by telling that its just few more meters, which really helped me in bonding with nearly everyone. It was tiring of most of the people. But it was lifetime experience which helped me in making lots of friends. After nearly 5km trek we came back and had lunch. After which we had an activity in which group of 3 were made and each had to interview others and talk about them in front of everyone. This helped us know the achievements and capabilities of everyone. It really helped me as I came to know whom to approach for what. After the tiring day, all groups had to show some cultural activity in front of everyone. Running short of time, we prepared a small drama with the help of few guys and girls. And to our surprise we prepared and rehearsed it in 20 minutes and successfully performed and was applauded by everyone. This taught us the last minute preparation and, team work and most important was time management.
Finally the day was over and next day we started again with few tiring physical and mental games with relatively smaller teams, which helped us to know each other better, make efficient strategies and implement it without wasting any resources. I came to know lots of people, not only from my team but from all the teams. It was tiring 2 day trip with plenty of things to learn. I tried and did make the best of it and it surely going to help and benefit me in the future. As we say MBA is all about networking and Team work.