An experience of a lifetime!!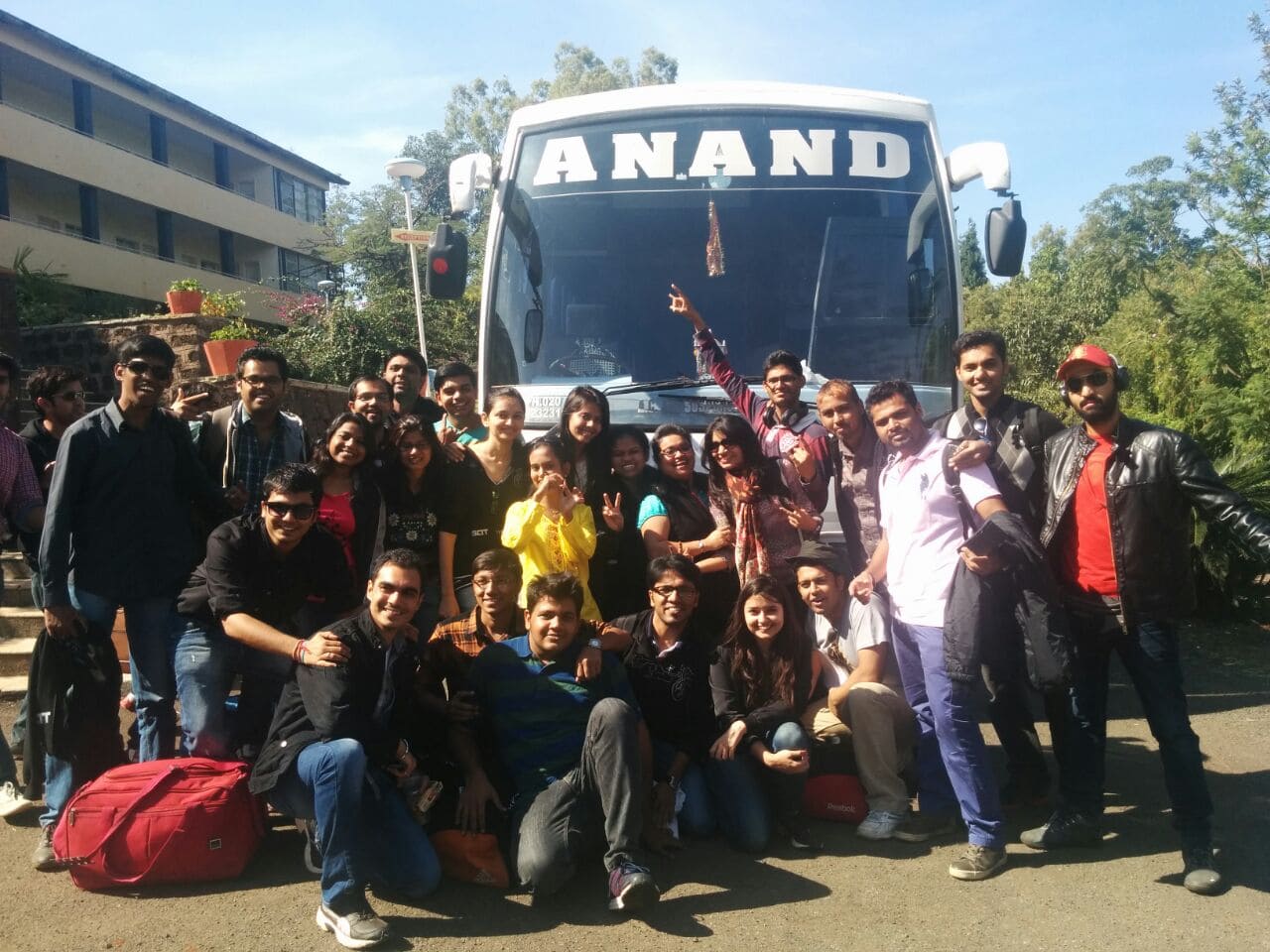 7th June 7.30 am, Symbiosis Infotech Campus, students anxiously waiting for the bus to come. It was the day we were being taken for our Outbound programme. Outbound programme is organised by Symbiosis for students of its institutes. It is a one of a kind programme where students are taken on an overnight excursion to bond with each other.
For us SCITians it was scheduled on 7th and 8th June. We were taken to Surya Shibir nature resort near Panshet Dam. It was a one and a half hour drive from our campus. We had a lot of fun, singing songs, listening to shayaris and poems. We reached there around 9.30, had our breakfast and went for trekking. It was an eight mile trek through the Sahyadri mountain ranges. Tired and famished from the trek, we had our lunch at 2.00 pm. Post lunch we had an ice breaking session where we interacted with our colleagues. Later in the day, there was also an entertainment session where we had to showcase our talents in the form of dancing, singing, skit, etc.
The next day at 6.30 am we started with the other team building exercises like chariot race, caterpillar race, centipede race, etc. There were also many adventure activities like burma bridge, valley crossing, etc. The day concluded with a banner making activity. We started our return journey at 6.00 pm and reached the college campus by 8.00 pm.
This was a very memorable experience for us. It has also helped us bond with each other and has prepared us for our MBA journey.