Outbound programme experience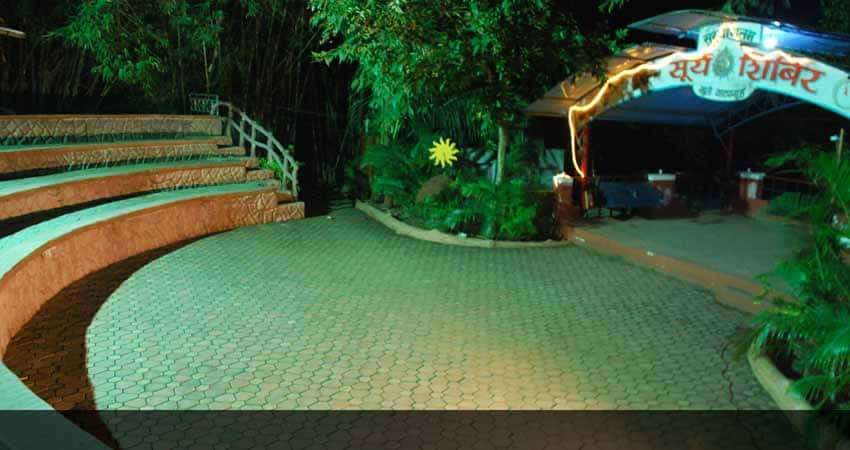 It was 6:00 AM when we started our journey from boys hostel for a two day outbound programme.We had to gather in the college campus for attendance after which we boarded the bus according to our divisions for the "Suryashibir".During the whole journey of around 3:30 Hrs. we were doing full Masti and some of friends showcased their various talents like poem,shayari and singing.After the 2 days of tiring college days it was the time to relax and get know our friends with whom we have to spend the next two memorable years.In Suryashibir, after having the breakfast and short warm up we started for trekking.It was my first trekking experience;I was very excited and thrilled to bits for my first trekking.After around 2 hours of trekking;clicking many scenic beauty and helping friends to complete trekking together we reached on the top of hill.We took rest for a while and some of our friends entertained us by singing song.Then, the return journey started which was far more enjoyable and after falling and slipping many times we finally reached our resort.Our delicious lunch was ready and post lunch we had a ice breaking session where we were divided in a group of three and had to interview each other and draw a sketch.It was an interesting exercise as we get to know each other,about our hobbies,values and future aspirations.At evening we had a talent show program were many showcase their different talents and then after dinner we went to sleep.
Day two was full of group exercise,which helped me to build the bonding and understand others.Day started with different team games.Unfortunately,our team was last but during this team building exercise we learned many things about our team-mates their strong and weak points and as a team to cover the weak areas of others.After having breakfast we had a team building exercise similar to SSB. It was a eye opening exercise for me as it taught me how to plan and execute things properly.Then we had another game called shepherd which taught me to trust our friends and follow the instructions properly.Then we have some adventurous sports like Burma bridge and Monkey crawling to overcome our fear.Post lunch we had our last but a very interesting session to design a poster for SCIT with a innovative SIU logo and our views on future prospect of SIU. Our team got the first position and during this activity we learned to work as a team and complete our work in time while handling some unforeseen difficulties. After all the activities was completed we started our journey back to college with lots of memories,experience and the most important "FRIENDS".