ONAM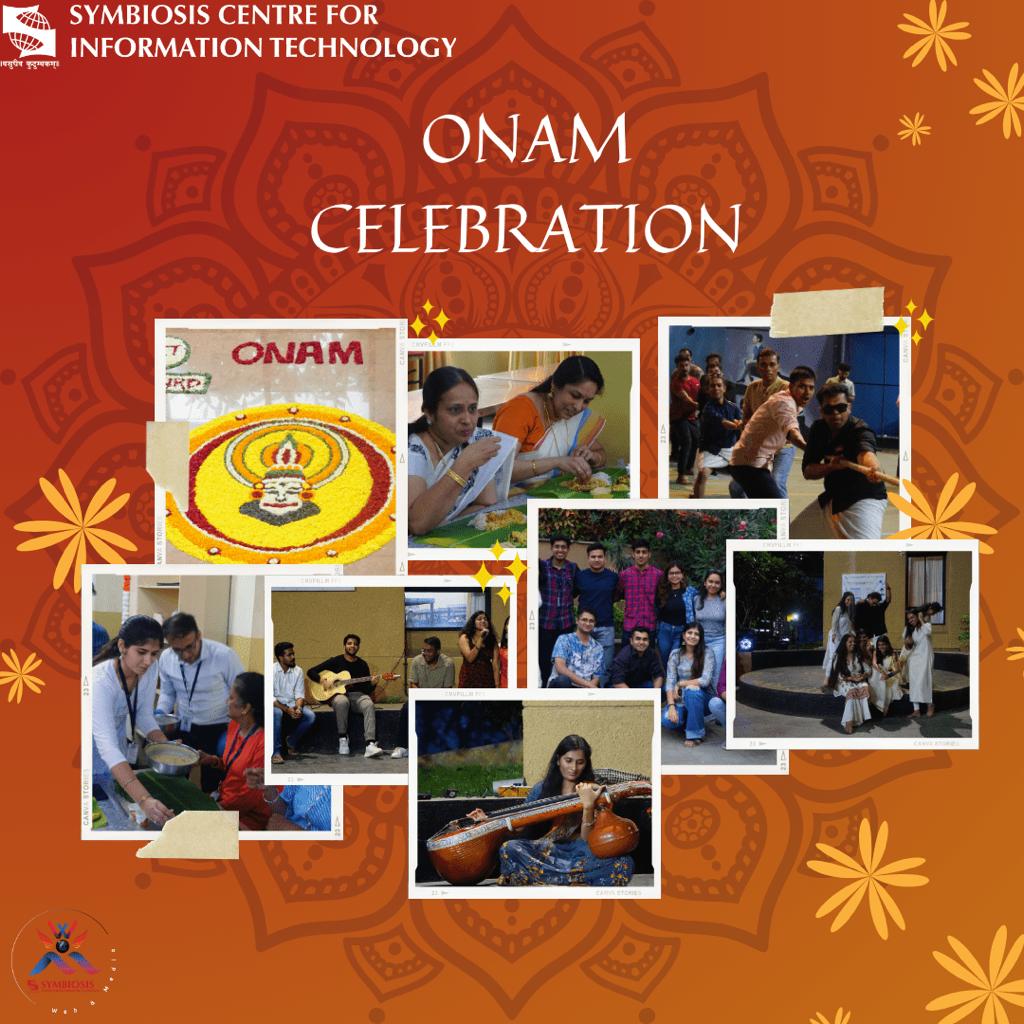 Onam is a festival celebrated in Kerala in India commemorating New Year's Day and is recognized as a harvest festival. The history of Onam is rooted in Hindu mythology. According to legend, Onam marks the homecoming of King Mahabali, a benevolent and righteous ruler who reigned over Kerala during a golden age.
SCIT welcomes and celebrates onam with Pookalam, a traditional floral arrangement using various flowers and leaves. Students made the most beautiful and intricate floral arrangements; following up was Onasadya, a traditional Kerala feast of a nine-course lunch meal of authentic delicacies served on a banana leaf. In all sense, the festival promoted diversity and unity as students from different states enjoyed the Onasadya. Later in the evening, the cultural committee organized fun activities. The stage was set for dance and music. Students showcased their talents, and the audience had a blast. Onam is a time to celebrate Kerala's rich cultural heritage, and there were different traditional dance and music performances by the students.
The event ended with Pulleli (tug-of-war), filling people with energy and enthusiasm. The crowd was cheering, and participants were joyous and competitive.
Onam celebration in college is a great way to promote cultural awareness and understanding among students. They also provide a platform for students to showcase their talents and creativity.