My First Day @ SCIT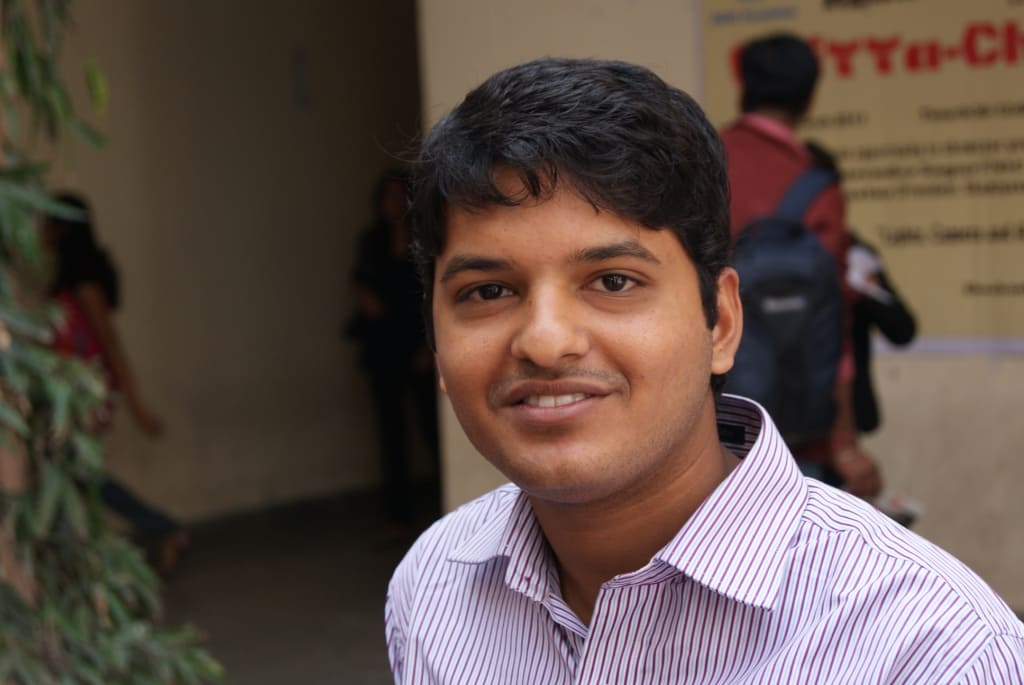 My first day at SCIT was anything but good. It was Friday, 6th June, 2014, SCIT Director's B'day. It was a day full of new experiences. However college started on 4th June but due to certain pre-commitments to my previous employer I was not able to join on its Induction Day. I was really excited of getting into a college life again wearing Jeans, T-shirt, wearing casuals etc. However, the information passed to me by some of the students stated of going in Formals daily. After going in formals from last 32 months during my office tenure, I was really not in a mood to get into a formal attire again. Still I managed and entered the college gate at 10 AM sharp.  I got into a new educational building, was exposed to a different style of learning, and met new people. My first day signified the beginning of my career goals. As soon as I entered the college gate I had a feeling that serious period of my life has began. Everyone was gathered near Swimming Pool area waiting for next instructions. I had a strange feeling inside as everyone was a stranger to me.
We were then asked to divide ourselves into two groups. I was in 2nd group and were asked to gather around main entrance near reception. I was looking everyone to find any known person among them but all in vain. Two of the faculties arrived and introduced themselves to us. They were present to take Ice Breaking Session and the first thing they asked us to write names of atleast 10 new people from the group along with their qualities. It was a horrible game for me, as I have a weakness of forgetting names. Still I tried my level best and rushed to different people to ask their names and their qualities and wrote them on a piece of paper. This name remembering activity continued with 2 different games. I got a great relief when we were asked to go for lunch and the end of session was declared. I was trying my best and getting my best fake smile on my face in order to hide my "Escape from the college type" of feeling.
After that I had a tour to our college mess for having our lunch. It was full flooded with students. I took my plate and food and took one corner seat. The strange feeling of loneliness and new place in me dint allowed my senses to identify whether to appreciate the taste of food or not. I had my lunch and went for the next session near swimming pool area. We were again divided into groups for some other fun filled activities. We played various games and enjoyed at our fullest. This session took away my loneliness feeling, I was enjoying a lot and interacted with various other students. At the end of the session we were declared our scores and each one of us were given a chocolate at the end. This ends my first day in SCIT full of enjoyment and strange feelings.