Is this how a woman ought to be treated?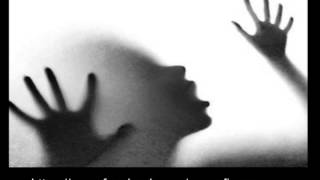 "21 year old assaulted and raped", scream the headlines on one of the esteemed dailies.It just depicts the story of this girl whose life has been tragic since birth, probably much more than one can imagine.
Munni(name changed) was introduced to the ruthless world earlier than she expected, thanks to her father who ill-treated her since birth. Infact she was less than two years old when she got a sighter of the things to come. She had a burning stick mark on her hand which she always referred as her birthmark. She had grown up seeing her father beat her mother day in and day out. No wonder she stayed close to her mother with tears in those innocent eyes.
At 6, Munni was enrolled in a government school by the owner of the house where her mother worked as a maid. But her father had other intensions. Within days Munni had to choose between school and her mother's life and Munni chose the latter without any hesitation. Devastated by her everyday life, she ran away with her mother to another village far from her father and home.But this time fate had other ideas.
When Munni was 16, her mother died and with that the sole source of income in the house. She approached her new friends for help and they promptly agreed.Within two days news had spread and indeed she was the new "prostitute" of  the town. At first she was forced into this profession which later became her source of income.
As she turned 21, one of her customers promised her a job if she left this profession. She happily accepted and quit her profession. But it  wasnt as easy as she thought. She had to answer a lot of questions and face many more problems. History repeated itself and she was again under the knife, again two choices, old profession or death threats and again she chose the latter. But she had no clue of the things to come.
One day as she walked out towards the busstand, she was caught and dumped in a van. Her eyes were blindfolded and her mouth stuffed.She was taken to a house where she was beaten heavily.It could have been worse but for the dogs who somehow lashed out at the assaulters and drove them away. She was soon taken to a hospital and a complaint was lodged.
In India cases of female discrimination are still prevalent and largely ignored. Though India has taken great strides economically it is yet to progress in the social front. I hope this true story urges you to sit down and think about the sordid plight of women. They ought to be treated humanely and with dignity. Its high time that men start behaving lawful rather than being awful.I would like to sum this up in two lines "Raise your voice against crimes on women, dont just stand and stare;even if dogs have done their bit, shouldnt we as well care?
Aditi MBA(ITBM) SCIT 2013-2015