Induction ceremony day @ SCIT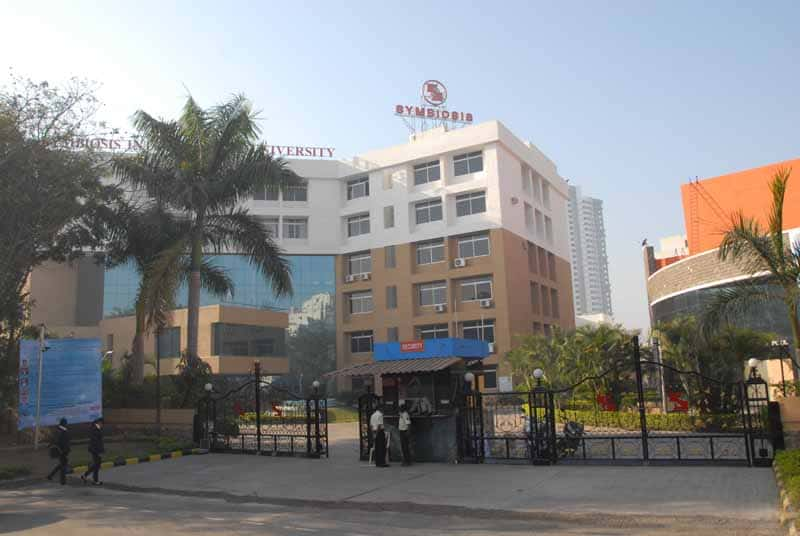 So it was one of the fabulous Friday's(June 5th 2015) on which we embarked into the world of MBA.
Even after having experienced the corporate world for nearly 3yrs, it did not quench my thirst of doing an MBA.
It was a tough decision to separate from one of the premier organization with a fairly decent salary and a well settled life.
But getting an MBA degree was always a dream which forced me to get down in the race. Managing the entrance preparation along with the office workload was a tough job, but the strong desire along with hard work paid of.
I managed to grab a seat into one of the prestigious college of the country….SCIT.
There was a sense of pride and achievement to have received a call from the college of such a repute.
And there came the day our Induction Ceremony and we all were enthralled,excited and equally nervous as it was the first day of our college.
The ceremony was inaugurated in the presence of our beloved Director of SCIT, the Principal Director, Vice Chancellor of Symbiosis and the Chief Guest who was Director IT Advisory along with all the faculty members and not to forget the bright,young and energetic new faces of the college.
It was Dr.Dhanya to begin with the proceedings by addressing the audience followed suit by the veterans who shared the podium.
They all shared their valuable insights,experiences,knowledge and understandings which were highly inspiring for all the attendees.
All their thoughts will definitely help us in our different walks of life guiding through our successful journey of life.
After such truly inspirational words it was our lunch time, and our starving stomachs were served with some real delicious food.
Our ceremony was resumed in the second half by the introduction to our core faculty members who will play a crucial role in 2yrs of MBA programme.
They are highly qualified and experienced and feel extremely lucky to be blessed with such teachers.
That concluded our ceremony. Overall, it was fun,inspirational and equally a very informative session giving us a glimpse of what we would be confronting in our coming days.
Trust me it will be a very living and challenging experience !!! 🙂