Indian Education System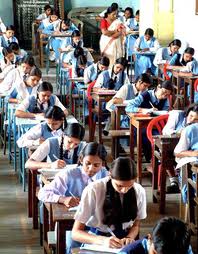 Indian Education System
Education plays a crucial role in transforming the society. Initially food, shelter and clothes were the only necessities but in today's fast growing world, it won't be wrong if I include education as one of them. There was a time when India struggled for freedom and now it is struggling to provide education to every person in order to progress.
India has a second largest education system in the world after China. Thought India has image of youthful engine because of its large number of young population, the average Indian schooling period for male is just 2.9 years and for females it is just 1.8 years. And for the remaining portions those who get through the primary and secondary schooling, there is hell lot of difference between states-supported public schools and private schools. Public schools lags in many fields compared to private school, be it a quality of education, facilities, infrastructure, availability of sports n arts. Private school include sports, arts, music as a part of curriculum along with traditional education which helps in overall development of student. Ordinary student doesn't get these facilities. Now when it comes to job; employer always gives importance to the resume having extra-curricular, sports, artistic touch. Again private school student wins the match.
Though America is strongest economy in the world, all the primary, secondary school there are run by government only. If we believe in equality, everyone should get same education. Today's students are the ones who are going to drive the nation tomorrow and investment in them won't be a waste.
Nikesh Ghadage
(MBA-ITBM 2013-15)